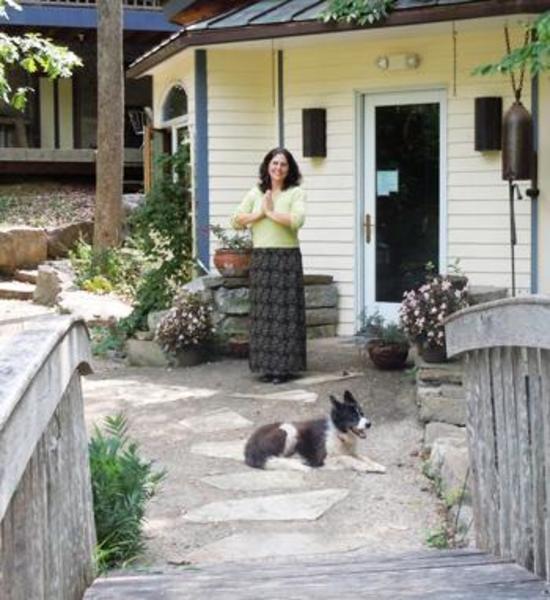 Yellow Sulphur Springs
Yellow Sulphur Springs has been an oasis of Montgomery County, Virginia, since before Blacksburg was incorporated in 1798.
Today
Yellow Sulphur Springs Healing Spa will refresh your mind and restore your soul. After a healing treatment (acupuncture, massage, yoga or restorative body treatments) we invite you to linger on our hidden acres. Stroll among historic buildings. Meander along the creek. Walk through the woods on fallen leaves. Pause by the pond. Give yourself up to the quiet rhythm of an old tire swing. Or simply rest in the gazebo.
The Yellow Sulphur Spring, currently flowing out of a well under the Gazebo, is a cold mineral spring rich in calcium, magnesium, iron, copper and sulfate. It is clear, about 54 degrees, and has no offensive odor.
History
Generations of weary travelers have benefited from the waters. Even before the Springs were a part of the 1751 Patton Land Grant, native peoples enjoyed the protection of this hollow. The standing hotel was begun in 1810 and row cottages were constructed during the 1840′s. Following the Civil War, the Yellow experienced a period of prosperity during which several additional buildings were constructed, including a large Victorian Hotel (since dismantled), Italianate Gazebo and Bowling Alley.