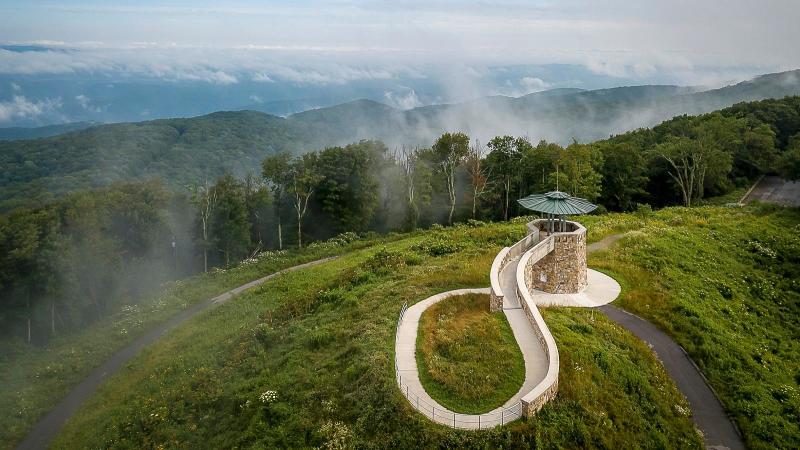 Wise County… Mountains, Music and More
Wise County, located in Southwest Virginia's coalfields was named after then governor, Henry A. Wise. Early exploration began with Dr. Thomas Walker, Christopher Gist and Daniel Boone. Each made their mark along trails used by the Cherokee, Shawnee and other Indian tribes. Wise County offers a taste of the first "Old West" in a setting of mountain splendor on The Crooked Road, Virginia's Heritage Music Trail.
DAY ONE
Stop first at one of several fine accommodations in Big Stone Gap, Norton, or Wise. A great place to start the day is the historic Big Stone Gap and the Southwest Virginia Museum. The museum, a former coal baron's mansion, details the region's rich history. In the summer the State Outdoor Drama of Virginia, "The Trail of the Lonesome Pine Outdoor Drama," plays Thursday through Saturday. Call Lonesome Pine Arts and Crafts for reservations. LPAC also operates the June Tolliver House Gift Shop and the John Fox, Jr. Museum. Visit the Harry Meador, Jr. Coal Museum for a window into the lives, hardships and tools of early coal mining, Call 276.523.0115 for reservations.
DAY TWO
Start with breakfast at the Mutual Drug Store, made famous by Adriana Trigiani's "Big Stone Gap" books. The restaurant seats 68 people. Call 276.523.1123 for special reservations. A must-see attraction is The Ralph Stanley Museum in neighboring Dickenson County. The state-of-the-art museum recounts story of legendary Ralph Stanley and is a great primer for Appalachian music lovers. Return to Wise and visit the Appalachian Showcase for local crafts or MountainRose Vineyards for great local wines. For some Saturday night fun,end the day at the Country Cabin,a Crooked Road Major Venue, or the Tacoma Community Center, a Crooked Road affiliate. If it's Friday, the Lays Hardware Center, another Crooked Road affiliate, also hosts mountain music.
Contact the Wise County office of Tourism (276.328.2321, tourism.wisecounty.org) for more information.