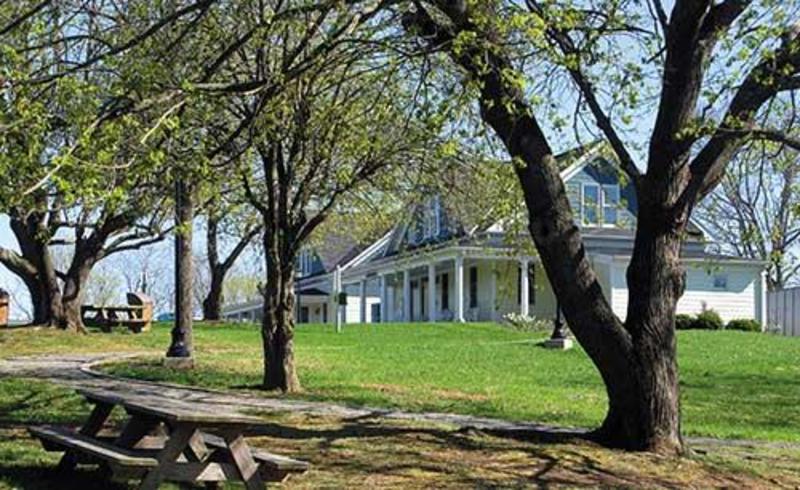 Welcome to Wytheville, Virginia
Day One:
E. Lee Trinkle Regional Visitors Center to pick up Step-on Guide. Depending on your arrival time, the group may want to have lunch before visiting the attractions.
Then it's up to the top of Big Walker Mountain where "only the birds see more"! It's located at an elevation of 3,405 feet and is a National Forest Scenic Byway attraction.
There's also shopping at the Country Store that features local arts and crafts, as well as Amish wood accessories and furniture. And there's hand-dipped ice cream and old-fashioned fudge!
Your group can then visit Old Fort Antique Mall for a personalized scavenger hunt.
After that…it's off to Fort Chiswell Animal Park where you will be driven on a guided tour to meet and feed animals from six of our seven continents. Of course, there's shopping in their unique gift shop.
Next…it's on to West Wind Winery in the beautiful Blue Ridge Mountains and then Rural Retreat Winery.
Your group will be ready for dinner in one of Wytheville's specialy restaurants followed by a good night's sleep in one of our 25 hotels.
Day Two:
Next morning after breakfast and check-out…your group will enjoy a visit to two of Wytheville's museums…the Boyd Museum and the Rock House.
Then it's off to the Wohlfahrt Haus Dinner Theatre for the matinee that starts with lunch at noon and show at 2 PM.