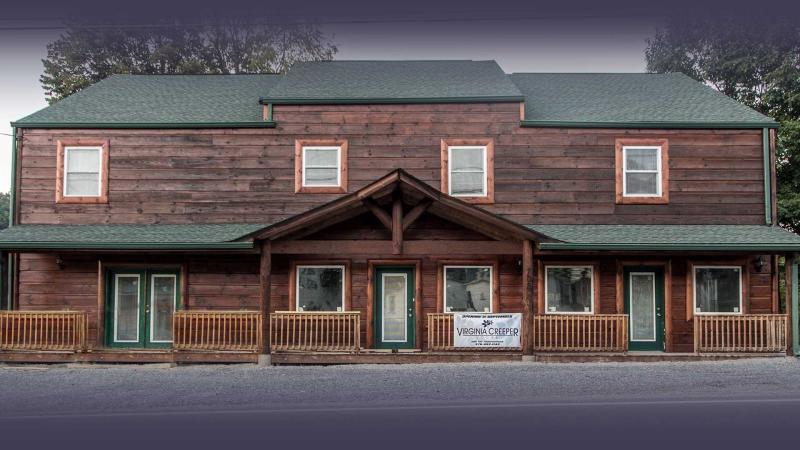 Virginia Creeper Lodge
The Virginia Creeper Lodge, located in Damascus Virginia. The Lodge is a perfect place to bring your family or neighborhood to stay when you want to ride the Va Creeper Trail. Sleeps from 1-30. Private hotel rooms with a common shared kitchen area. Large partially covered deck overlooking the Laurel River and the Virginia Creeper Trail.
Southwest Virginia is home to some of the best Trout fishing, Hiking, Biking, and Horseback riding in the state. The Virginia Creeper Trail offers 30+ miles of mountain bike riding adventure through parts of the Mount Rodgers National National Recreation Area. Several stocked Trout fishing streams are within walking distance to the Lodge. The Appalachian Trail runs through the heart of Damascus and offers many opportunities for short walks or daylong hikes through the scenic Appalachian Mountains.