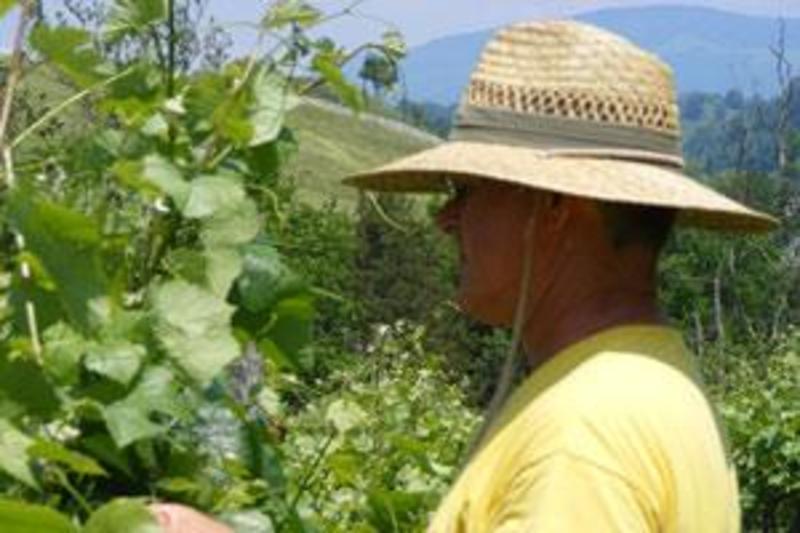 Vincent's Vineyard
Come to Vincent's Vineyard and appreciate the beautiful scenery while in the city limits of Lebanon. Experience country living in a relaxing atmosphere with some good old fashioned hospitality.
The Vineyard lies within the foothills of the the scenic Clinch and Beartown Mountains. From the tasting room, you will see and hear the roaring of Big Cedar Creek. You may have the opportunity to observe fly fisherman, as well as wading blue herons and ducks on the creek banks. You can enjoy the grazing playful Kathadin sheep along with Clyde, the Great Pyrenees dog.
Owners Vincent and Betsy Gilmer look forward to your visit for free wine tastings and tours of the vineyard and winery. Come "experiencing the grapeness", of an artisanal and agricultural adventure.