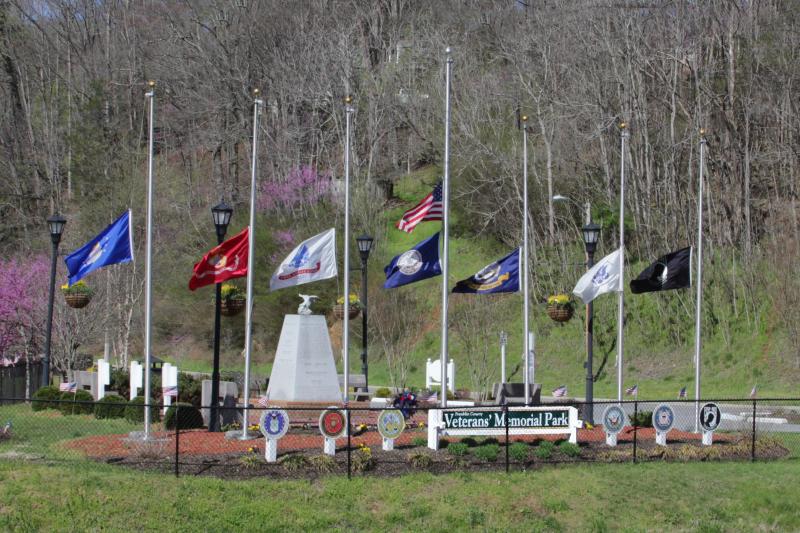 Veterans' Memorial Park, Rocky Mount
Located along the Pigg River, Veterans' Memorial Park is a tranquil reminder of the honor, courage, and sacrifice of local soldiers, sailors, airmen and marines who served and/or lost their lives while preserving our freedoms. A central monument lists the names of the area's fallen soldiers and the conflicts that claimed their lives, surrounding the monument are inscribed brick pavers honoring hundreds of local veterans. The park features well maintained landscaping with quiet places to sit, think, and reflect.
The Franklin County Veterans' Memorial Commission honors local heroes twice each year, on Memorial Day and Veterans Day, with special ceremonies at the park.
Veterans' Memorial Park is connected to Lynch Park via a boardwalk.