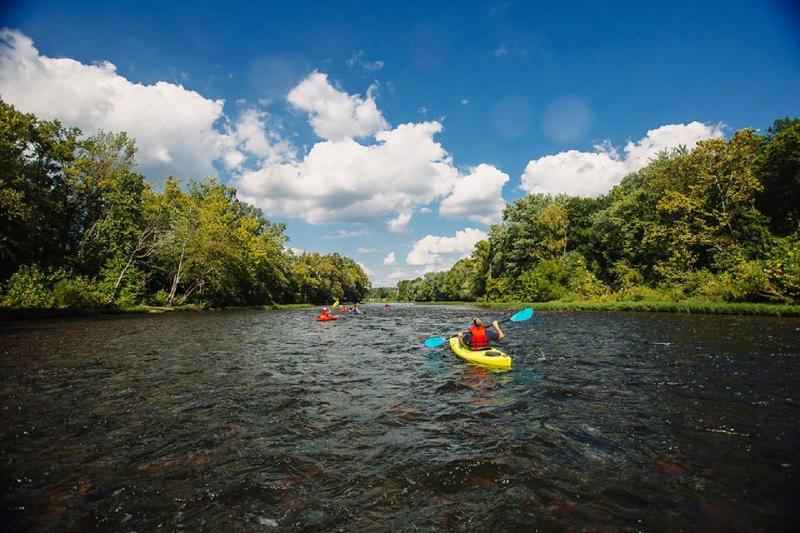 Upper James River Water Trail
The mighty James River begins its majestic journey in the Blue Ridge Mountains before winding its way across Virginia on its way to the Chesapeake Bay. The unspoiled beauty of the river is more accessible than ever through the Upper James River Water Trail in Botetourt and Rockbridge Counties. Paddlers, anglers, tubers and families can get back to nature and enjoy the sights and sounds of 64 miles of the Upper James and 10 miles of the Maury River. All 74 pristine miles are designated as a Virginia Scenic River. See the mountains like you've never seen them before on the Upper James River Water Trail.
After a fun day on the river, visitors can unwind in charming mountain towns like Lexington, Buena Vista and Glasgow in Rockbridge County or Buchanan, Daleville and Fincastle in Botetourt County part of Virginia's Blue Ridge. These towns are all located close to the river and offer places to re-supply or enjoy a great meal. Craft breweries and wineries are also nearby in both counties.