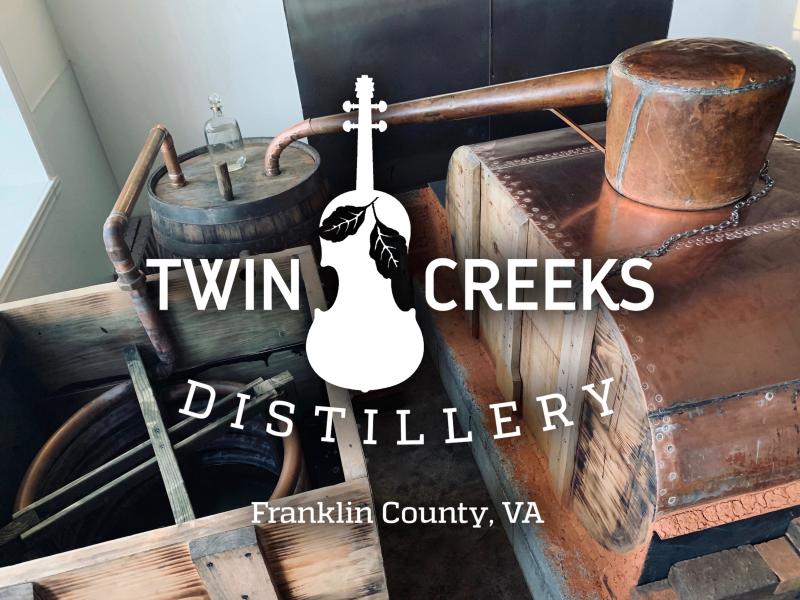 Twin Creeks Distillery
Twin Creeks Distillery received their license to legally distill in 2015 and the journey took off for the Prillaman family. A good friend allowed the family to set up their legal distillery in a downtown warehouse located in Rocky Mount, Virginia and production soon began. Twin Creeks produced and sold the first legal liquor in Franklin County, Virginia since prohibition. The original brand "Franklin County's Finest" was a sell out and now stands as a collectors item. Old time music and liquor are a unique pair that adds to Franklin County's rich culture in the mountains. Experience this at Twin Creeks Distillery.
When visiting Twin Creeks, witness restored and rebuilt equipment that was all snagged from the woods or given to the owner from good buddies who have now passed on. A "copper submarine type still place" sits in the corner at Twin Creeks Distillery, showcasing the Franklin County way, just as if you had walked up on a still place in the woods.
Twin Creeks Distillery's goal is to showcase the art of making liquor, capitalize on the bootlegging history in the Franklin County, Virginia and provide a true to roots product for all to enjoy.