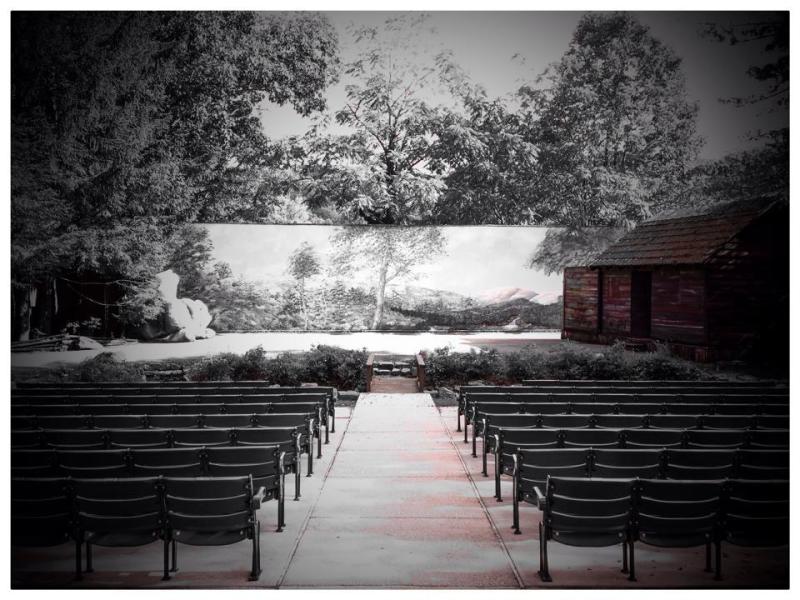 Trail of the Lonesome Pine Amphitheatre at the June Tolliver Playhouse
COME SEE THEATRE UNDER THE STARS!
The Trail of the Lonesome Pine is an outdoor drama in operation yearly during the summer months of June, July, and August, with weekly performances on Thursdays, Fridays, and Saturdays. The pre-show entertainment begins at 7:15 PM and the show performance begins at 8:00 PM. Reservations for large groups recommended.
The Trail of the Lonesome Pine is an exciting, entertaining, and accurate account of the novel made famous world wide in the early 1900's by the noted local author John Fox, Jr. The story depicts the effect that the discovery of coal had on the people of this beautiful mountain region of Appalachia, and the musical drama tells the love story of a vocally talented mountain girl, June Tolliver, and a handsome mining engineer from the East, Jack Hale. What results is a drastic change to the way of life for the mountain people spured by the great coal boom, and the life change for a little mountain girl through education and exposure to the world outside of her beloved mountains.
The Trail of the Lonesome Pine Outdoor Drama was featured in the movie "Big Stone Gap,' based on the novel of the same name by Adriana Trigiani.