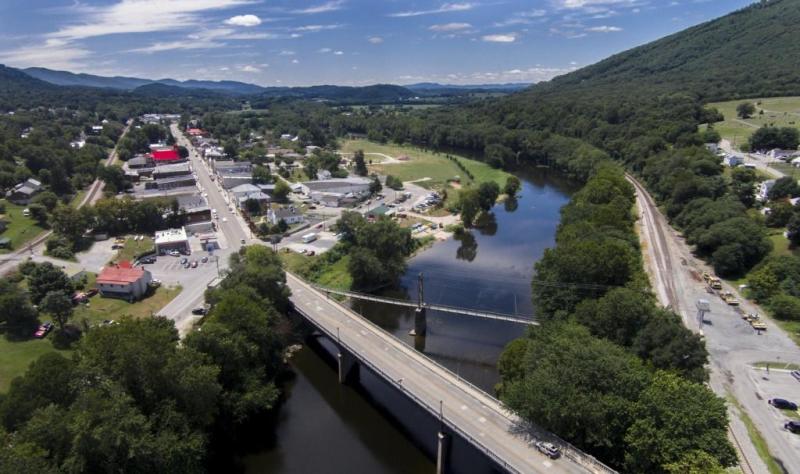 Town of Buchanan
Discover firsthand why Buchanan captures the hearts of so many.
An important stopping point for travelers since the 1700's, Buchanan offers visitors the quintessential small-town America experience.
Whether you are planning an afternoon shopping spree, or a weekend getaway, include Buchanan as part of your itinerary. Surround yourself in the natural beauty of the Blue Ridge Mountains while you discover more than two hundred years of history.
Historic storefronts, beautiful flowers, antiques, art, Amish furniture, Virginia Made Products, primitives, Oriental Carpets, textiles, hunting supplies and great food are a few of our favorite reasons for exploring the shops and restaurants in Buchanan.
Discover a whole new way to relax as you paddle your way down the James River. In addition to shopping, Buchanan invites you to paddle and fish the James River, hike the Appalachian Trail or peddle the U.S. Bicentennial Bicycle Route as it winds its way through town.
With so many things to see and do, we believe you will enjoy finding yourself immersed in natural beauty and history that is distinctly Buchanan.
Did you know?
Travel & Leisure Magazine recently designated the Upper James River Trail as one of the best, easy outdoor adventures in the world!