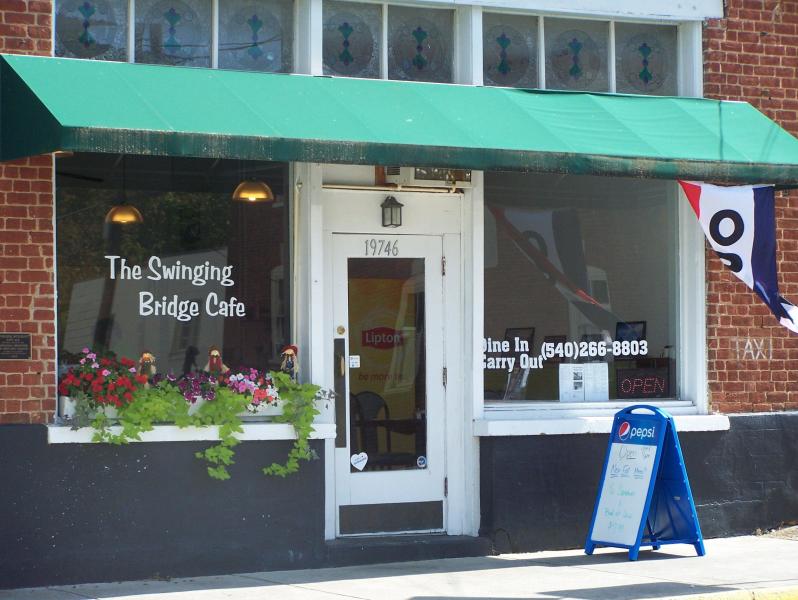 The Swinging Bridge Cafe'
The Swinging Bridge Cafe, is a family-owned restaurant in the heart of Downtown Buchanan. It offers breakfast, lunch and dinner, with breakfast being served all day! The Swinging Bridge Cafe serves American-style cuisine such as burgers, hot dogs, pizza, and sandwiches.
Owners Mark and Cassie have extensive restaurant and customer service experience, and together hope to provide Buchanan with great food at an all-in type of price. All meals include a side and drink, whether you dine-in or carry-out. For carry-out specials, make sure to call.
Hours:
Tue-Thu: 11am-6pm
Fri: 11am-8pm
Sat: 9am-8pm
Sun: 9am-5pm