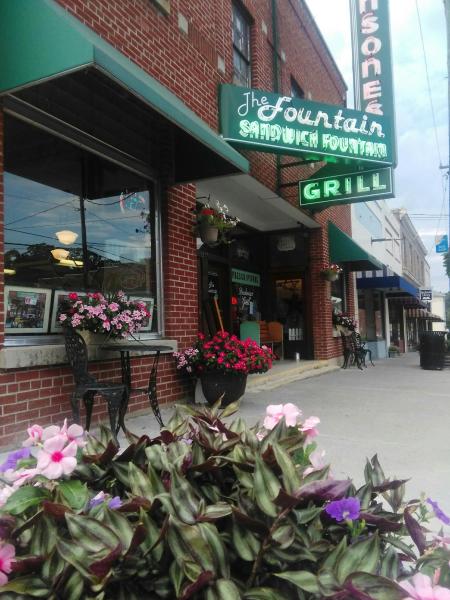 The Buchanan Fountain & Grille
Step back in time as you enter the Buchanan Fountain & Grille.
Across the street from the historic Buchanan Theatre, the Fountain & Grille has been serving up burgers, ice cream and sodas for more than sixty years. Located within the 1940's Ransones Drug Store, the Fountain & Grill has been an important social landmark since it opened.
Let your children experience eating at a fountain with its tile floors, art deco fountain and counter with original swivel stools, advertising memorabelia and romantic booths.
Dine with us before you go to the movies and be sure to explore Buchanan's antique shops, art galleries and specialty shops lining Main Street.
We look forward to serving you.