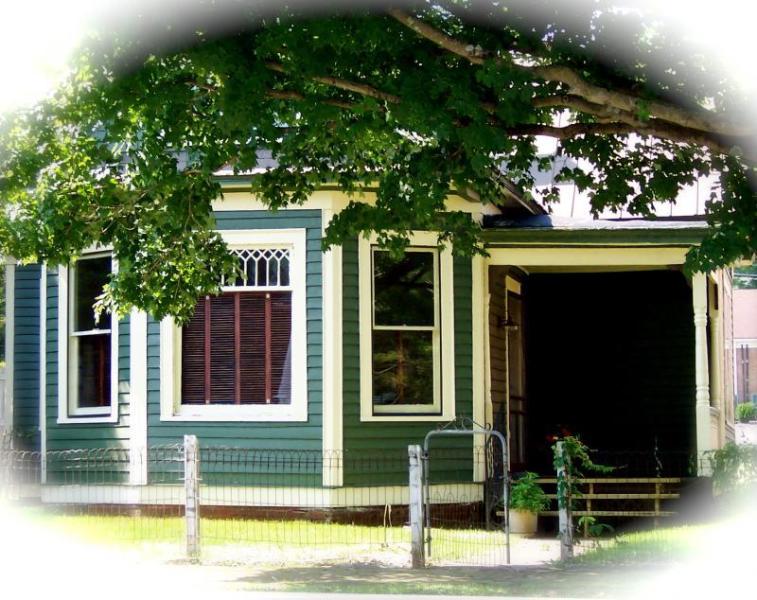 Summers Cottage
Summers Cottage is a Queen Anne (Victorian) house built in 1909 for R. J. Summers and his bride.
Located on Main Street at the eastern edge of the Historic District, the cottage is only several blocks from the Virginia Creeper Trail and the Barter Theatre and only steps away from four fine dining restaurants.
Summers Cottage is listed as a contributing structure on the National Register of Historic Places with special note of its wooden tracery windows.
It has been fully restored with modern conveniences, but still maintains its early 20th century charm. Two new bathrooms have been added to rear of the house. The kitchen is fully furnished and ready to use, and the remainder of the house looks as it did in 1909. The cottage is available for short-term rentals – 2 nights to monthly. Summers Cottage is in association with Zazzy'Z Coffee House, located 150 yards away, and can be stocked with items from their menu.
Summers Cottage is owned and operated by Betsy and Ramsey White, who share a love of old houses and collecting local art. They hope that you will enjoy Summers Cottage as much as they enjoyed the restoration and furnishing of their "little old Victorian lady".
[visitswva_featured type="attractions"]