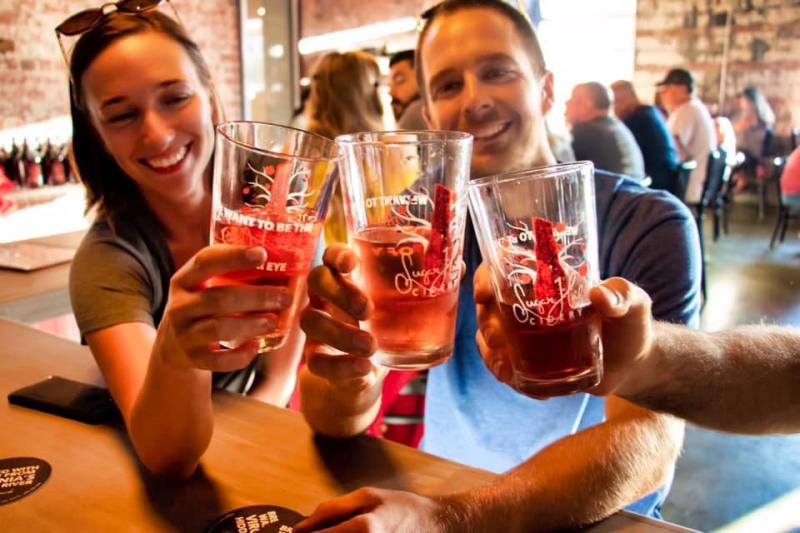 Sugar Hill Cidery Shop
Sugar Hill Cidery offers a family-friendly place to meet, eat, and enjoy house-made hard cider as well as craft beer and local wines. It is the only restaurant in the region that serves house-crafted ciders. Our renowned ciderist creates a variety of flavor profiles, ranging from dry to sweet, spiced, and fruity. The ever-changing cider menu ensures there is always something new to taste.
The Cidery has the capacity to serve 120 people year-round and an additional 60 people outdoors during warmer months. The outdoor seating area allows well-behaved dogs, too. We boast a roomy dining and kitchen space built to our specifications, room for musical events in the adjoining Farmer's Market, and ample parking. The dining room features comfortable tables and booths, plus we have a bar area and a space for lounging adjacent to the dining room. In short, Sugar Hill Cidery is THE place to go in Southwest Virginia!