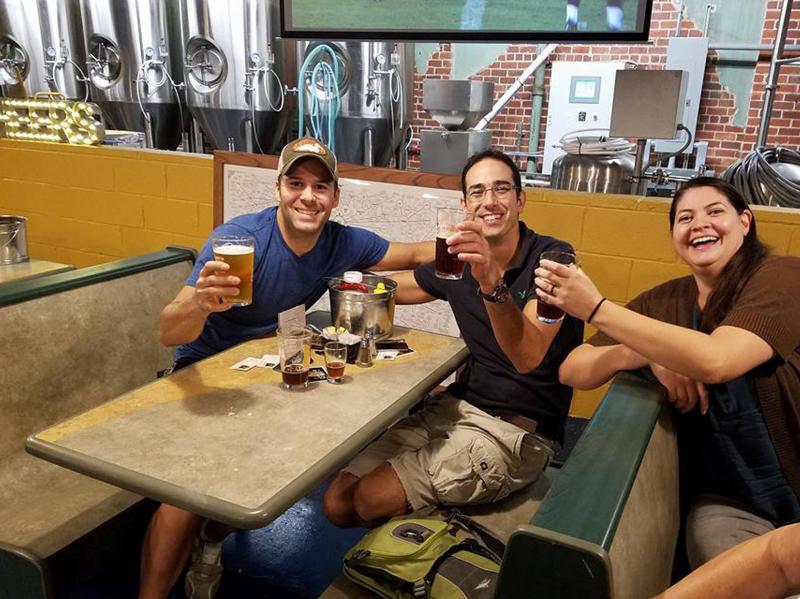 Sugar Hill Brewing Company Shop
Welcome to the heart of southwestern Virginia's original and best brewpub! Owners Greg and Jennifer Bailey turned an old hardware store in downtown St. Paul, VA, into the area's destination for quality craft beer, food, and community gathering. This was achieved with hard work, patience, and dedication – not unlike the process of brewing great beer. As with most dreams and worthwhile endeavors, the process to bring Sugar Hill Brewing Company to life has been a path paved with determination and genuine passion, but it shows in the atmosphere, staff, and top-notch food and drink. The original idea came from the Baileys' son, Alex, who convinced them that a brewery was a necessary part of life in the tiny town of St. Paul. The Baileys embarked on the epic quest to bring craft beer to this corner of Southwest Virginia and, along the way, they've been joined by other talented and fearless individuals, all with the goal of making Sugar Hill Brewing Company the best place to Eat, Drink, and Be Merry!
Sugar Hill is more than a brewery. We offer a full restaurant menu that goes above the standard pub fare and live music events. Also, for sale is a wide variety of apparel, hats, engraved glassware, growlers and more.
W-Th 11:30am-9pm, F-S 11:30am-11:30pm, S 12noon-8pm