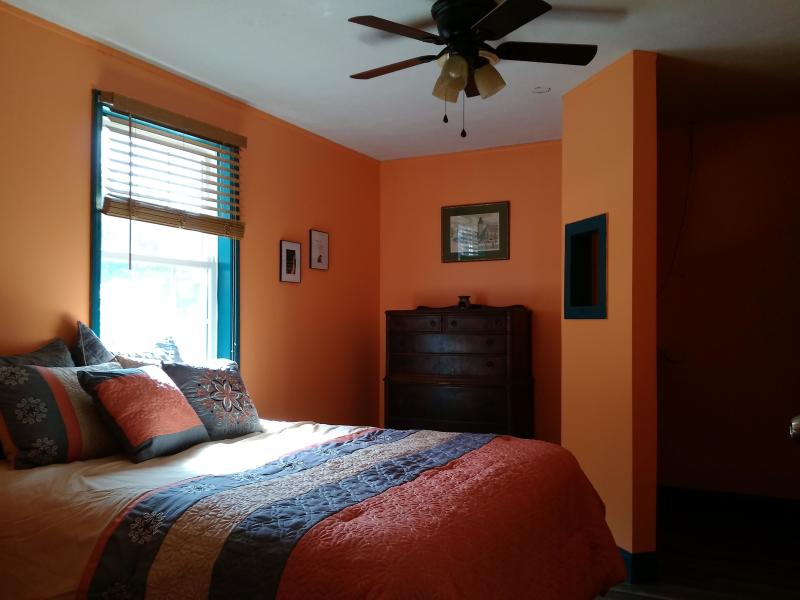 Sufi Lodge
Sufi Lodge is a very unique place to stay. Six rooms to select from, something for everyone. There is also a very nice cafe on the property for guests along with a gift shop, dry sauna, kitchen and more. Pets are welcome but must stay outside. We are building pet condos soon. Our gift shop has many unique items including all natural body product and natural perfumes. The cafe is mostly vegetarian and Mediterranean with an emphasis on organic and non-GMO.
We have several rooms to choose from depending on your needs. One room with attached bath and shower is handicapped accessible.
James and Suzanne are Sufi Aspirants trying to live a life of dedication to the Almighty Creator and warmly welcome all people on all paths. Sufi's are those trying to activate their heart senses and reach their heavenly true self.
[visitswva_featured type="attractions"]