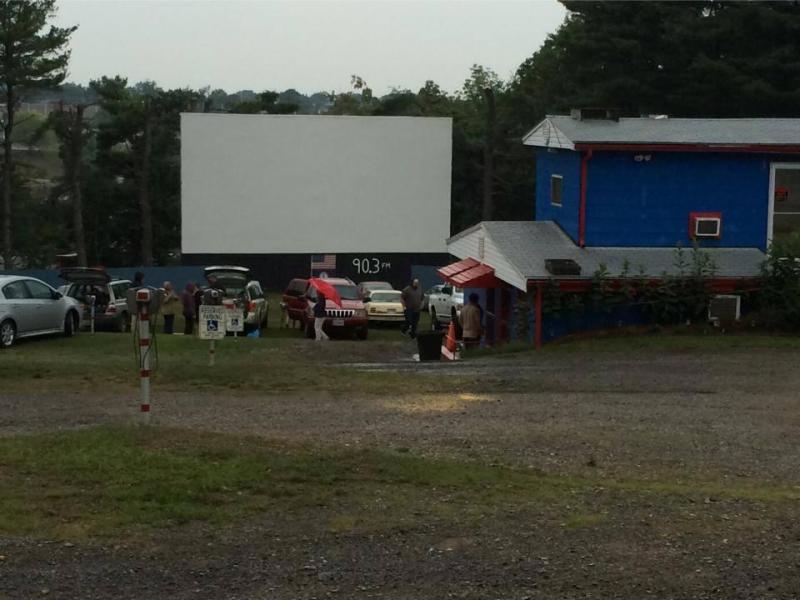 Starlite Drive-In
Starlite opened in 1952 and offers a movie twice each weekend April through September.
Turn your radio dial to 90.3 FM to listen to the movie on your vehicle's stereo system!  (Or use the old dependable Starlite speakers!)
Movies – every FRI, SAT, & SUN throughout the summer!
FIRST SHOWING STARTS AT DUSK
Admission:
Adults: $6.00
Children Under 12: $4.00
** Gates open approximately 7:00 p.m. **
Long lines form for popular movies — please arrive early!
…and when there are long lines at the gate, the line is even longer at the Snack Bar!  Arrive early, get your food, eat, relax, and enjoy family and friend time while waiting for the movie to start.  ENJOY!!!
CASH ONLY!  No checks and no ATM on site
The last 3 rows are reserved for trucks and SUVs.  Open hatchbacks ONLY in last row!
Pets are always welcome at The Starlite.  A leash and clean-up are preferred!
If it rains, the show must go on!  Just fire up the windshield wipers!