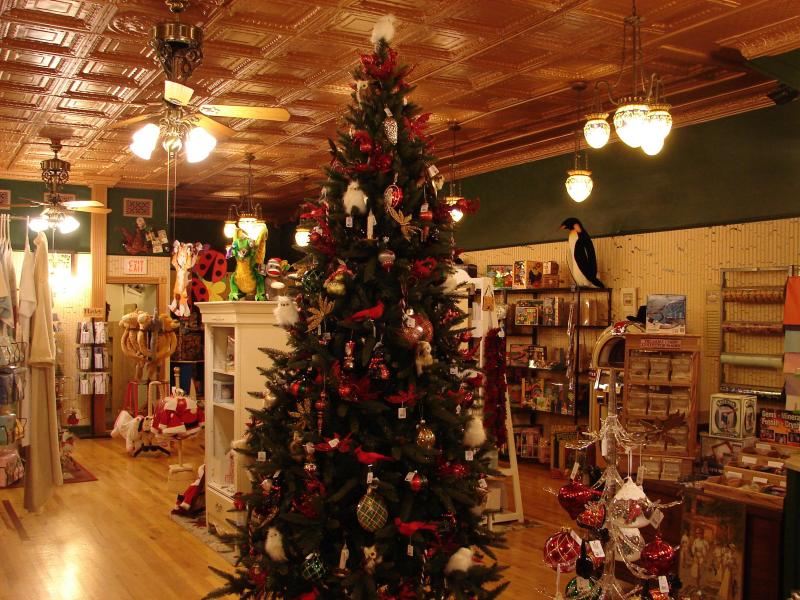 Snickerdoodles of Galax
Snickerdoodles of Galax is an independent retailer located in the downtown historic district of Galax. The store is situated on the corner of S. Main and Oldtown streets, and is attraction #23 on the self-guided downtown walking tour.
When you enter the front door, enjoy the feeling that you have stepped back into history. The building shows off the recently restored original decorative tin ceiling and Maple floor. Both the lighting and the store display fixtures add to the sensation of rediscovering the early 1900's.
The shop carries four different brands of candles, cheeseball and dip mixes, spice mixes, decorative potpourri, a range of porcelain and glass collectibles, traditional styled toys, baby gifts, and some antiques and hand-made pottery/face jugs for the collector. You will find something for just about anyone on your gift list, including yourself. Gift wrapping is included at no extra charge.