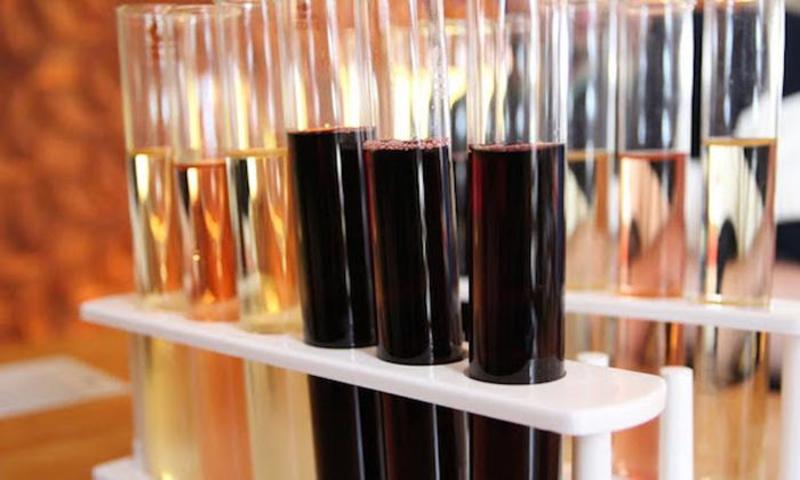 Skyline Vineyard Wine Blending Lab
Make Your Own Masterpiece of Wine!
Skyline Vineyard Inn Blending Lab is making wine tasting fun again with blending sessions that let you experiment with your own concoctions. Mix and match single varietals to make your own perfect masterpiece of wine. Are you a fan of fruity, soft, velvety Merlot? Mix in 60 percent Merlot, 30 percent Syrah and 10 percent Cabernet Franc and see what happens. Swap the first two varietals and with Syrah as the base you'll experience an entirely new big, bold, spicy blend.
If you want to leave the wine making up to, well, the winemakers, the Blending Lab also operates as a regular tasting room, where you can try its blends and single varietals and enjoy food on the wrap around "Gone With The Wind" Porch.
Skyline Vineyard Inn Blending Lab is Open to the Public for Walk-In Wine Tastings, Blending Sessions & Munchables on the 'Gone With The Wind' porch Saturdays and Sundays Noon-5pm