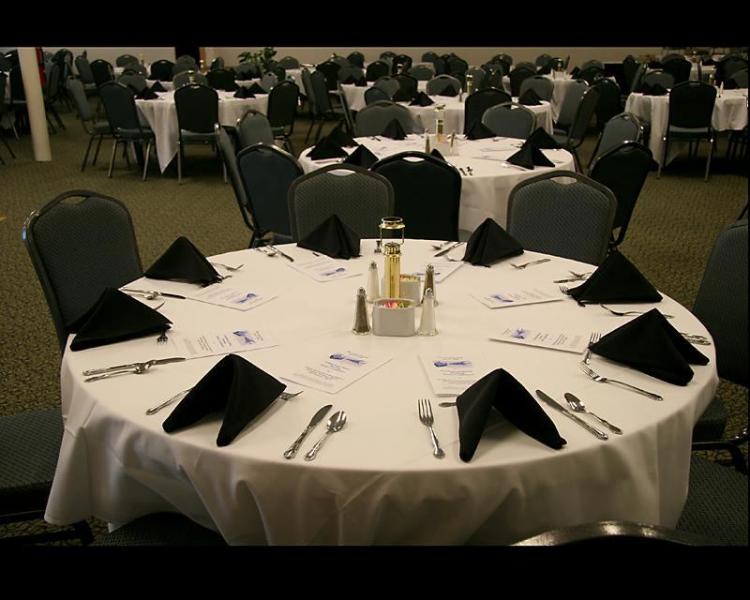 Russell County Conference Center
The Russell County Conference Center is located in Lebanon, Virginia and provides attractive meeting space for local residents, organizations, and businesses.
The 8,000 sq. ft. facility can accommodate up to 400 guests for dinners, receptions, reunions, parties, weddings, business conferences, and meetings of all types. The Russell County Conference Center offers a full-service catering kitchen, and is equipped with tables, chairs, an optional stage, dance floor, and sound system. The Center has four retractable, dividing walls which can be arranged to accommodate smaller groups.
The Russell County Conference Center conveniently offers a full-time meeting and event coordinator who offers guests step-by-step planning assistance for their events. RCCC also offers a team of trained event staff to help with event set-up and post event assistance, as well as IT staff support for any technical needs.To schedule an event, please contact 276-889-8221.