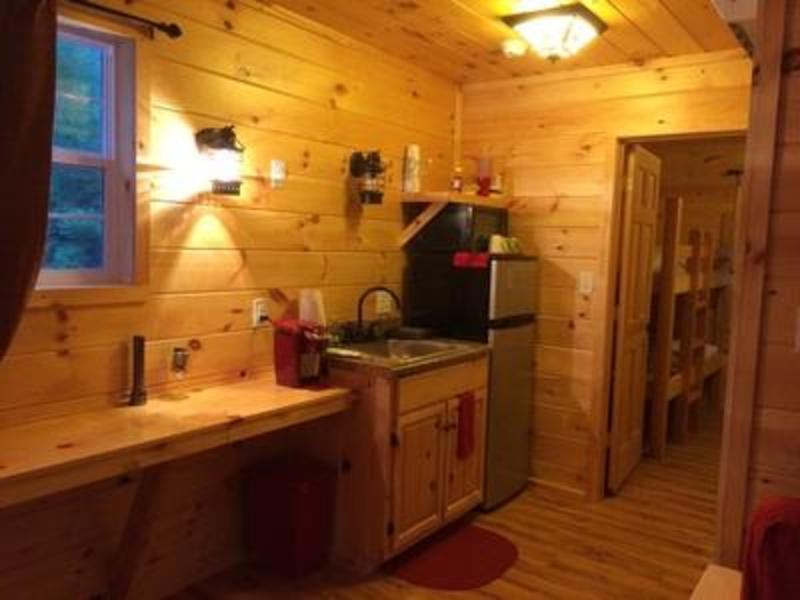 Real McCoy Cabins
The Real McCoy Cabins is a new, luxury cabin resort and campground serving the Original Pocahontas ATV Trail (Spearhead Trails) located in Pocahontas, Virginia, as well as the Hatfield McCoy Trails in neighboring Bramwell, West Virginia. This resort is positioned perfectly to serve both trail systems. Highway use of ATV's legal from your front door to both trail heads. You will be able to stock your entire trip – gas, food, groceries, all available within a short ride on your ATV. Each cabin sleeps 4 – 6 people, indoor bath, Central Air, kitchenette, cable, wifi, outdoor charcoal grills and fire pits and 55′ RV slips with full hookups (pull through not available at this time).
Pocahontas has a rich coal mining history, being the epicenter of the late nineteenth century coal boom that fueled two world wars and the industrial revolution. Many of the original attributes remain, with unique architecture and beautiful houses of worship. Nearby Bramwell, West Virginia, was originally built for coal owners from Philadelphia. Once this small, sleepy town had more millionaires (per capita) than any other in the United States.
Real McCoy Country Store and Kitchen is now open. Grocery items and fast food for your convenience.