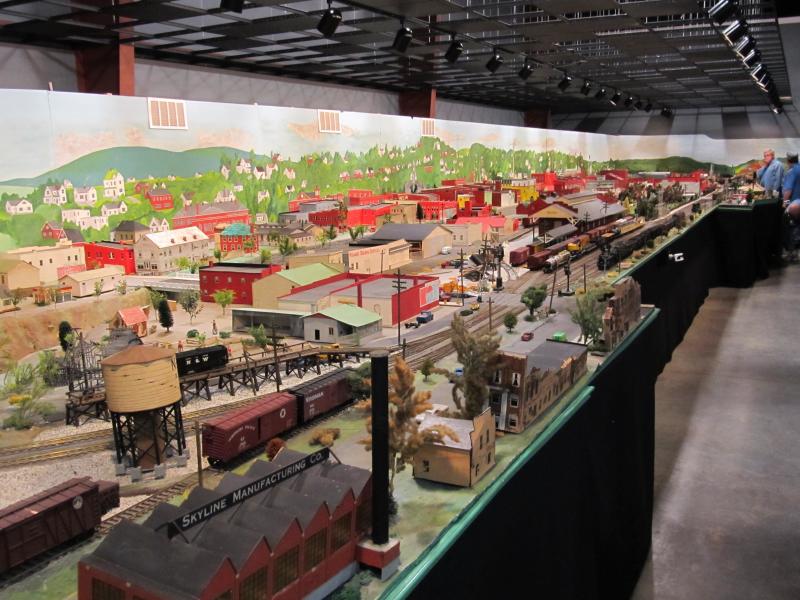 Raymond F. Ratcliffe Memorial Transportation Museum
In 1984, Pulaski Mayor R. F. Ratcliffe began sharing his heart's desire to see his town develop a museum for displaying its rich history. Since then, through the hard work of many dedicated indiviuals, the Raymond F. Ratcliffe Memorial Transportation Museum has progressed to a spacious new facility located in Pulaski's downtown plaza area near the historic Pulaski Railway Station, the Dora Trailhead and Jackson Park.
The Museum focuses on Pulaski's role in transportation and commerce, showcasing first its history as a rail town and then as a highway crossroads. The Museum tells the town's story through a self-guided tour of historic photographs, storyboards, classic vehicles and various other exhibits related to the town's diverse past, its resilience in the face of challenges, and its vision of the future.
The highlight of the Museum is the amazingly complex and detailed O Gauge Diorama created by the late Dr. Milton Brockmeyer. The Diorama, a scale replica of the downtown area of Pulaski about 1955, is considered the largest of its kind on public display in the nation.