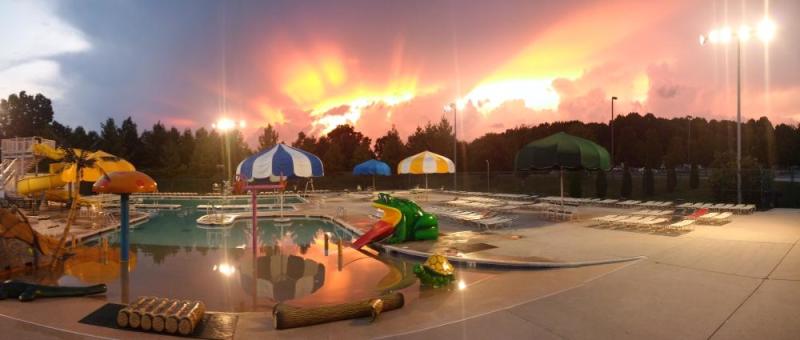 Randolph Water Park
Evelyn Alexander Water Park – A modern, handicap accessible water park with slides, fountains and a lap pool.
* 8 Lane Lap Pool
* Walk in access to water
* Heated Water
* 38 ft. long Water Slide
* Spray Toys and Water Drops
* Water Basketball
* Shaded swimming and sitting area in the shallow end of the pool
* Frog and Boat Slide for little ones
* Bath House
* Deck Furniture and Umbrellas
* Concessions and Picnic Shelter
Open May – October
Monday – Saturday: 10AM – 7PM
Sunday: 12:30 – 6PM 
Late swim: 7:00 – 9:30PM
Randolph park also features outdoor Trails, amphitheater, sand volleyball, tennis, softball, baseball, modern playground. Food Vendor on site. Events throughout the year.