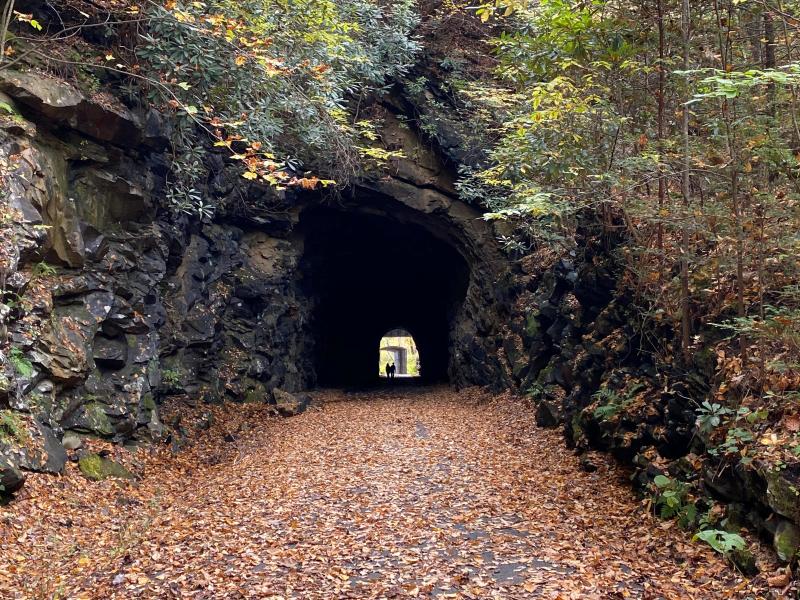 Powell River Railbed Trail
The Powell River Trail is a 2.4-mile out-and-back trail in Appalachia, Virginia. The trail sits on the former Louisville & Nashville Railroad bed, which was used to haul coal from Appalachia to the neighboring Big Stone Gap. More than a century later, this corridor is used by enthusiastic residents and visitors alike for walking, running, biking and walking dogs. Fishermen use the trail to access the Powell River. Trail users on the ten-foot wide trail may catch glimpses of wild turkey, deer and bear in the surrounding forest.
The trail features two tunnels: at 47 feet, the Bee Rock Tunnel was once claimed to be the shortest railroad tunnel in the world (a claim later disproved). The Callahan Tunnel is longer, darker and unlike the former, not reinforced. Interpretive signage placed along the trail narrates the history of the trail. It is hoped that the trail will be extended across US-23 BUS. and into Big Stone Gap to link to that town's greenway system then the City of Norton.