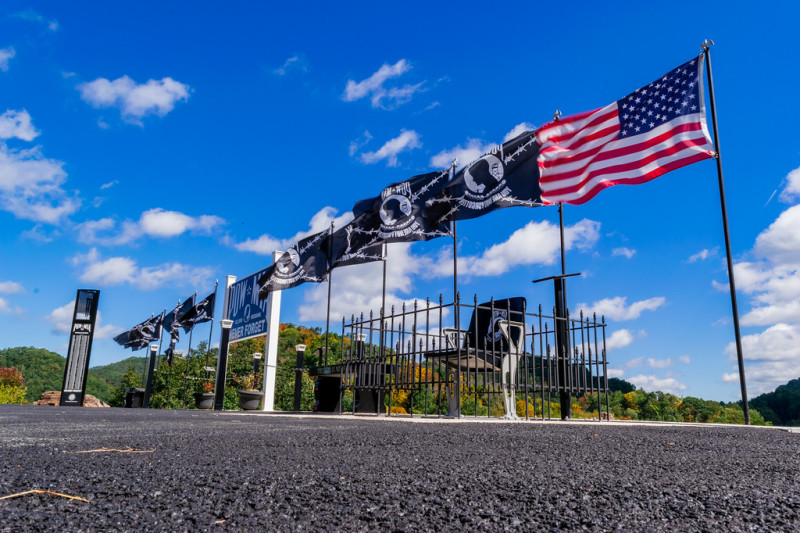 POW/MIA Memorial at Cedar Bluff Overlook Park
Cedar Bluff Overlook Park POW/MIA Memorial provides a great opportunity to both observe and interact with a very unique environment.  
 The overlook elevation is 2475 ft. The POW/MIA Memorial at the Cedar Bluff, Virginia Overlook Park has been built to help raise awareness to the POW/MIA issue in America. It is a non-profit memorial. 
The memorial dedication was April 26, 2019. It features flags from all branches of military, as well as the Virginia state flag and POW flag. Representatives of The Iron Titans and other organizations raised the flags with patriotic music playing in the background. With Jim Boyd serving as guest speaker, a missing man chair was placed at the memorial. 
The Richlands Lions Club also purchased a tower for the memorial to honor the more than 1,400 soldiers listed as missing in action from the state of Virginia. The tower includes the names of the missing soldiers which are illuminated by LED lighting. The tower has been named The Tower of Heroes and it is approximately 11 feet tall, making it visible from highway 460. 
The memorial is accessible to the public at the Overlook Park which hosts various picnics and reunions from spring through fall.