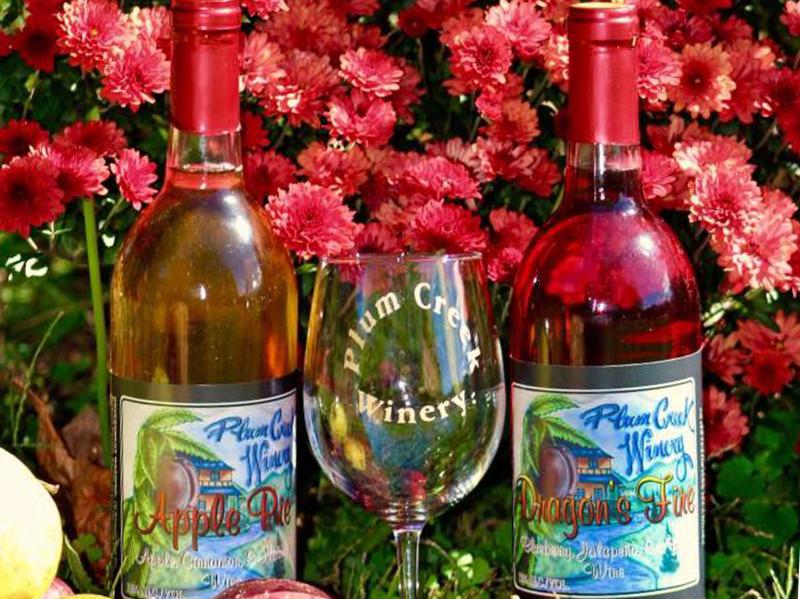 Plum Creek Winery Shop
Plum Creek Winery is the first and only winery in Tazewell County. The winery offers a variety of fruit wines, with their specialty wine – the Dragon's Treasure, named for the famed Back of the Dragon. Other flavors include Blueberry, Peach, Plum, Apple, Muscadine, Pineapple, Strawberry, Concord Grape, Black Raspberry, White Grape, Cherry, and Blackberry, Plum, and Peach-mixed fruit. Located on a farm that the kids will enjoy, a visit to Plum Creek is an experience the whole family will enjoy!
Available souvenirs are ball caps and wine glasses. Wine sold by the glass, by the bottle or the case. They can be mixed or matched. Please call before visiting to assure someone is available to help you with your needs.
Open by appointment only.