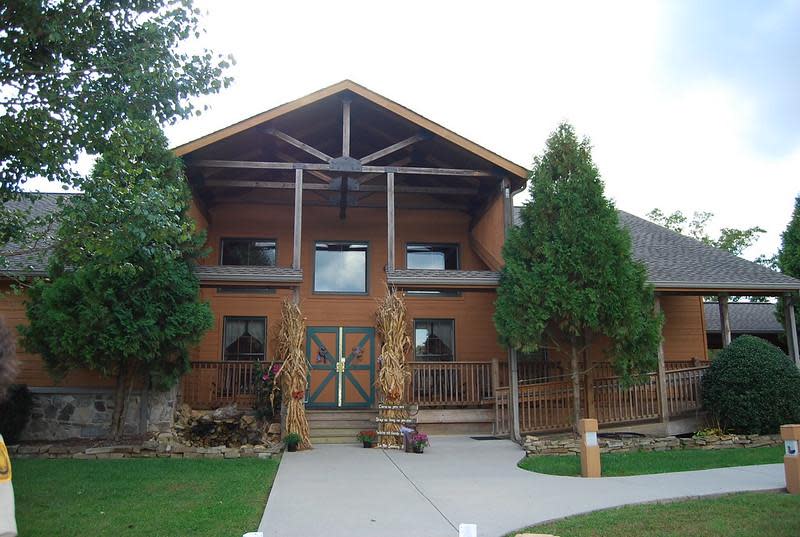 Natural Tunnel State Park Weddings
Whatever you're looking for in a wedding venue, Natural Tunnel has it. Views, history and nature come together here. Depending on the size of your wedding, the park has four different sites for rental.
The deck at Natural Tunnel is probably the most exceptional location for a wedding in the park. Imagine your wedding taking place at the mouth of the tunnel with its impressive cliff faces illuminated by a spotlight. The deck can handle 50 chairs comfortably.
The gazebo gives the sensation of being on top of the world. It overlooks Rye Cove, and the 360-degree view is breathtaking. The gazebo can accommodate up to 50 chairs.
The Cove Ridge Center wedding package is the most comprehensive. Rental includes a catering kitchen, great room, library, meeting room, deck and auditorium. Overnight lodging is available for an additional charge. The auditorium seats up to 100. The deck provides a wonderful view.
The amphitheater, which is the largest wedding venue at Natural Tunnel, seats up to 200. Some seating is covered. Rental includes a sound system and a dressing room.
Adjoining the Cove Ridge Center are two six-bedroom lodges, each capable of accommodating up to 30 guests.