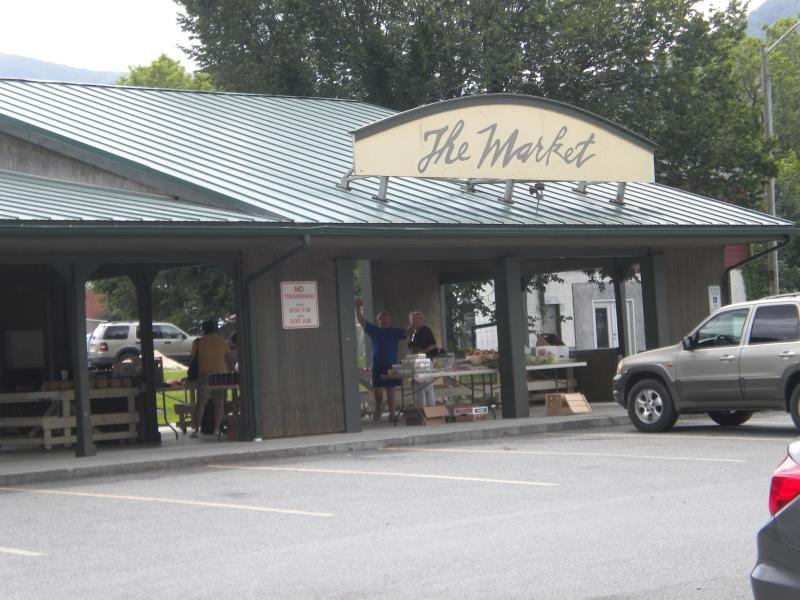 Narrows Farmers Market
The Narrows Farmers Market is a quaint but modern market area located in the downtown area. Vendor offerings include locally grown fruits and vegetables, homemade sweets and baked goods, sweet smelling soy candles, custom made lotions and soaps, lovely handmade jewelry, and other artisan products.
The Market is open April 1st through October 31st from 8 AM until 5 PM on Fridays and 8 AM until 3 PM on Saturdays and Sundays. With concrete flooring and a covered vendor and shopping area, the Market is open rain or shine! Accessible restroom facilities are located on site and plenty of parking is available. Special evening Market dates are May-October, first Friday from 5-8 PM. These themed evenings are great after-hours, community time together.
Vendors interested in selling at the market can contact the town for more information. Reasonable set-up fees available weekly, monthly, or for the season.
Come join your friends and neighbors and shop at the Narrows Farmers Market! Shop Local!
[visitswva_featured type="attractions"]