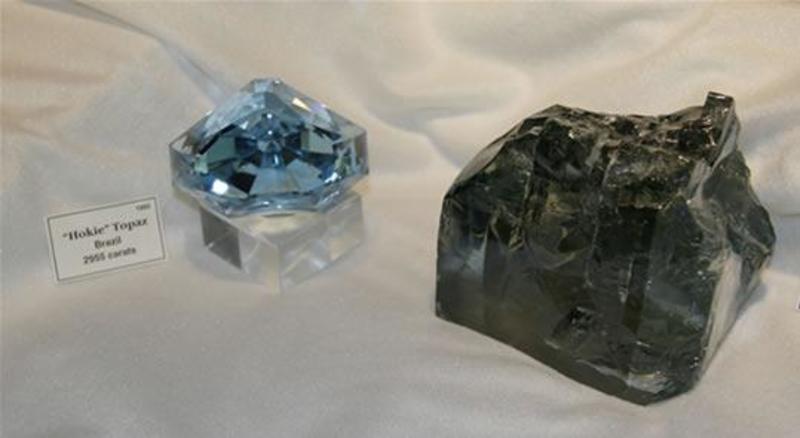 Museum of Geological Sciences
The Museum of Geosciences houses a collection of over 13,000 minerals used for research, education, and display. Many Virginia specimens are included in the collection, as well as specimens from famous mining localities worldwide.
Exhibits include gems, minerals, and a full-scale model of an Allosaurus dinosaur skeleton found in Utah. A display of minerals arranged systematically by chemical formula is a much-used teaching tool.
The exhibit room is 2500 square feet, so group size is limited to about 40. Groups and classes should schedule their time in advance to prevent overcrowding. Reservations are first-come, first-served. Please contact Ellen Mathena at least 2 weeks ahead of time, at 540-231-6894, or email mathena@vt.edu.