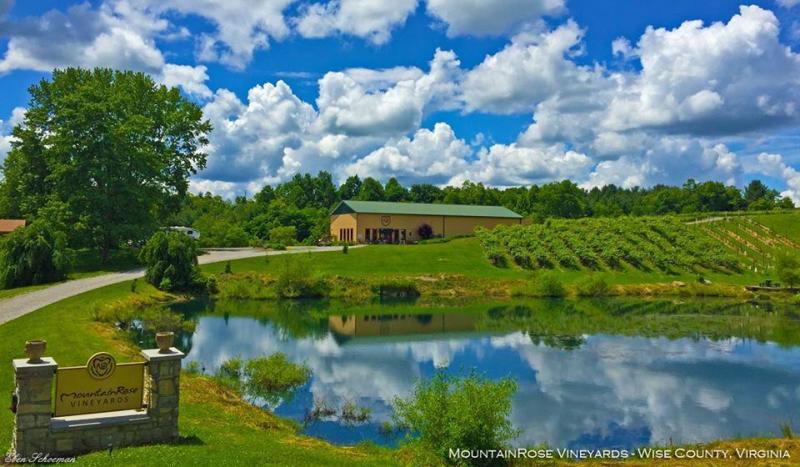 MountainRose Vineyards
     Grapevines and roses abound as you visit MountainRose Vineyards! Visit us and enjoy the only Virginia wines made from grapes grown on formerly mined land, an agricultural wonder! 
     Abundant in minerals, the soil gives our wines beautiful rich colors and intense fruity flavors and aromas.
     Our estate grown grapes are hand pruned & tended in the cool mountain air with plenty of sunshine, harvested and sorted by hand so only the best grapes go into our wines.
     Some of the best Virginia wines are coming from the Great Southwest! 
     We have award-winning unique blends, a premium varietal wine selection and a new sparkling collection including the area's first award-winning hard apple cider! Dry, Sweet, Red, White, Sparkling or Blush, there is something for everyone at MountainRose Vineyards!
     Tour the vineyards and taste the wines in the breathtaking beauty of the Southwest Virginia Appalachian Mountains!