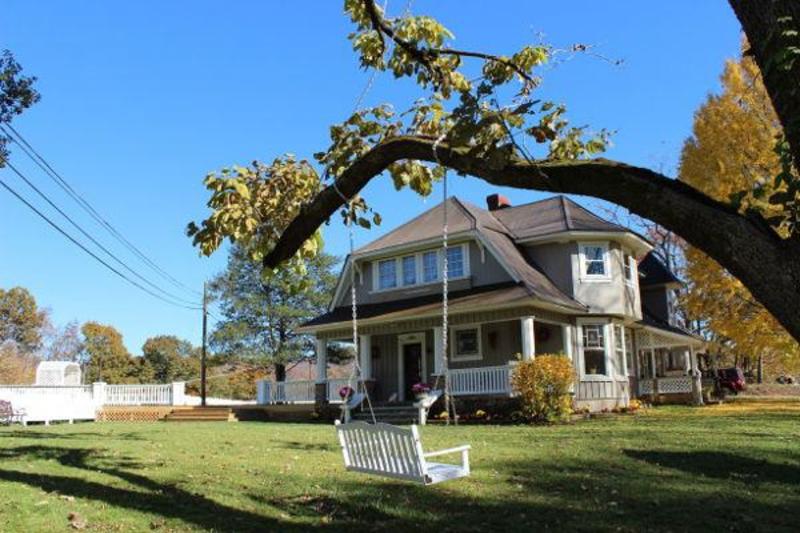 Millsap-Baker Estate – Bed & Breakfast
At The Millsap-Baker Estate, you don't just get a room and a full, hot breakfast — you get personal attention and service that is truly "a cut above the rest".
Just Imagine …
Enjoying your breakfast while watching the sunrise from the cliff deck.
Reading a good book while lounging on an antebellum fainting couch in the sitting room.
Sipping a warm cup of coffee on the front porch, then play cards in the Parlor.
Strolling the grounds and the glade with your loved one before enjoying a good movie in the Library.
The west lawn's stone table and benches are perfect for a relaxing picnic before taking in the area's attractions.
In the evening, entertain guests in the dinning hall or on the cliff-overlook deck, and when it's time to retire, there are three Victorian bedrooms and a 700 sq ft suite to choose from.
Nestled in scenic Damascus, Virginia, this Queen Anne Victorian home, built by our great-great uncle in 1895, has now been fully restored and furnished in the grand style of the period.
You'll notice every detail welcomes you; inside you'll be embraced by magnificent antiques and warm seclusions, and outside by the natural beauty of the Virginia mountains.
[visitswva_featured type="attractions"]