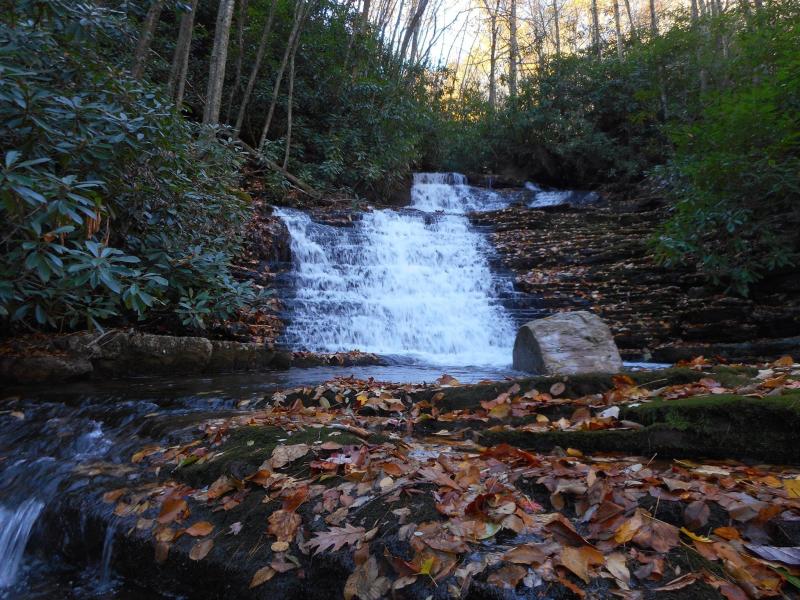 Mill Creek Nature Park
Mill Creek Nature Park is 140+ acres adjoining the Town of Narrows and Jefferson National Forest. This property offers miles of hiking and mountain biking trails, beautiful water falls, and fishing for native trout in a pristine mountain stream (valid Virginia licenses required). The park has a small picnic shelter as well as a hiker shelter near the reservoir.
Mill Creek reservoir served as a water source for the town until the 1970s. The original hand-cut stone portion of the dam is still functional and dates to the 1780s. Hiking past the reservoir site leads to four waterfalls along the mountain creeks of Mill Creek and Mercy Branch.