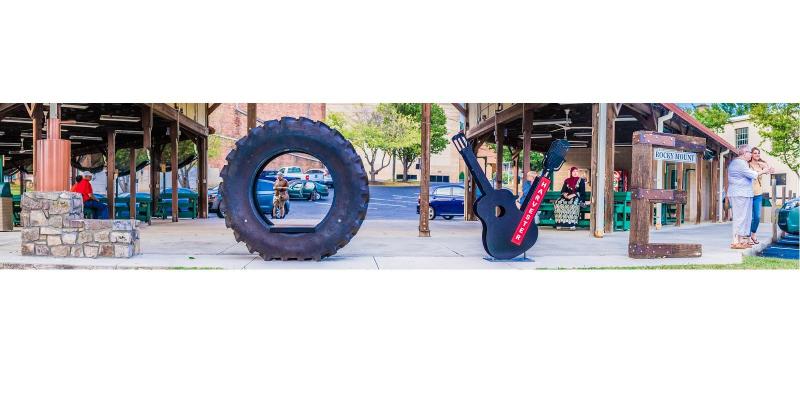 LOVEwork in the Town of Rocky Mount
Rocky Mount's sign incorporates elements of Franklin County history including the moonshine heritage, agriculture and the railroad, with letters L, O, and E. The V plays on Rocky Mounts' modern attraction- the Harvester Performance Center.
Visitors are encouraged to take photos with the LOVEwork and share with loved ones on Facebook at www.Facebook.com/VirginiaisforLovers or on Twitter with the special hashtag #LOVEVA. A complete list of the LOVEwork locations is at www.Virginia.org/LOVE.