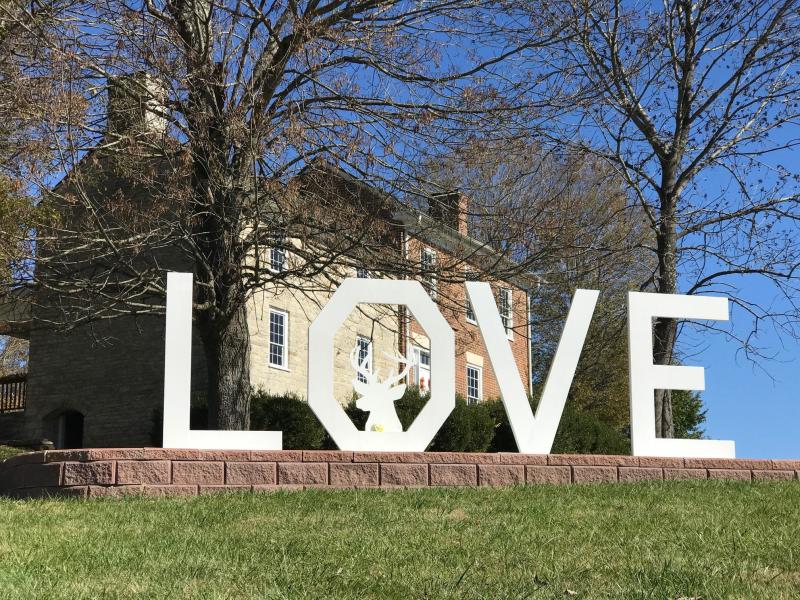 LOVEwork in Russell County
Located on the grounds of the historic Old Russell County Courthouse and Dickenson Bundy Log House, this LOVEwork was created with great pride by the 2016-2017 welding class of the Russell County Career and Technical Center. Stop by for a visit and a picture, and be sure to tour the grounds, historic courthouse, museum, and gift shop featuring the work of local artisans. 
Visitors are encouraged to take photos with the LOVEwork and share with loved ones on Facebook at www.Facebook.com/VirginiaisforLovers or on Twitter with the special hashtag #LOVEVA. A complete list of the LOVEwork locations is at www.Virginia.org/LOVE.