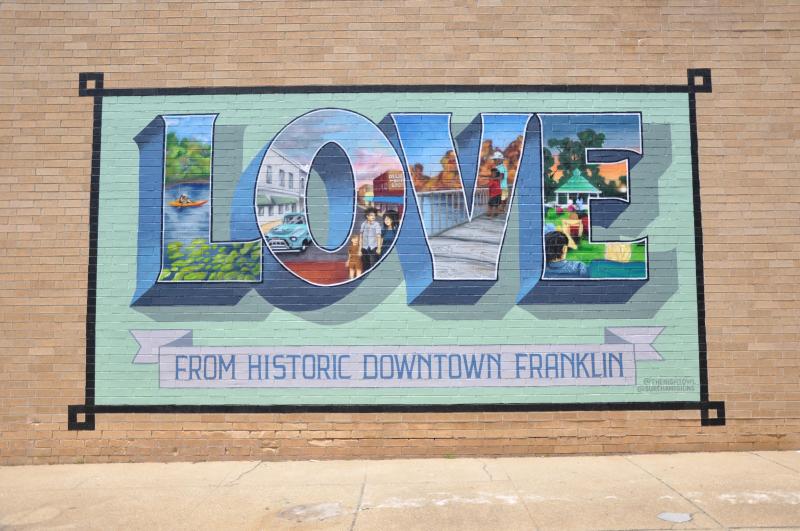 LOVEwork in Franklin/Southampton County
The LOVE From Historic Downtown Franklin mural features four individual snapshots of Historic Downtown Franklin this LOVEwork mural is a beautiful representation of the community. Within the shape of the "L" kayakers meander the beautiful scenic Blackwater River, the letter "O" provides a glimpse of current Downtown Franklin complete with a view of Main Street where shoppers are browsing boutiques and antique cars are parked from the Franklin Cruise In, the "V" holds fishermen at Barrett's Landing casting a line and within the "E" We Be Jammin' attendees can be seen enjoying a night of music and dancing by the riverside.
Visitors are encouraged to take photos with the LOVEwork and share with loved ones on Facebook at www.Facebook.com/VirginiaisforLovers or on Twitter with the special hashtag #LOVEVA. A complete list of the LOVEwork locations is at www.Virginia.org/LOVE.