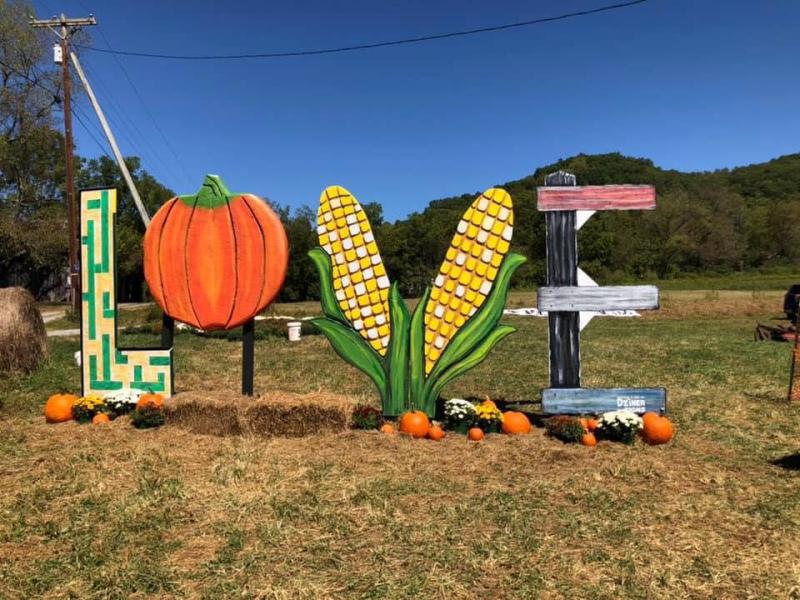 LOVEwork at Thomas' Black Bird Farm
Our LOVE is a representation our beautiful farm.  The L is a corn maze, the O is a carved pumpkin, the V are ears of corn, and the E represents barn lumber.
Visitors are encouraged to take photos with the LOVEwork and share with loved ones on Facebook at www.Facebook.com/VirginiaisforLovers or on Twitter with the special hashtag #LOVEVA. A complete list of the LOVEwork locations is at www.Virginia.org/LOVE.