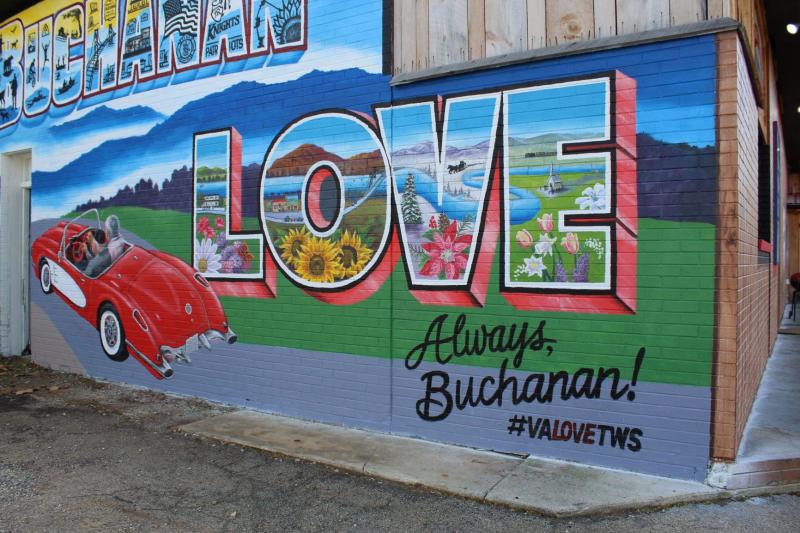 LOVEwork at The Witt Stop Restaurant
Our LOVE mural highlights Buchanan's iconic locations, as well as its beauty in all four seasons.
Visitors are encouraged to take photos with the LOVEworks and share with loved ones on Facebook at www.Facebook.com/VirginiaisforLovers or on Twitter with the special hashtag #LOVEVA. A complete list of the LOVEwork locations is at www.Virginia.org/LOVE.