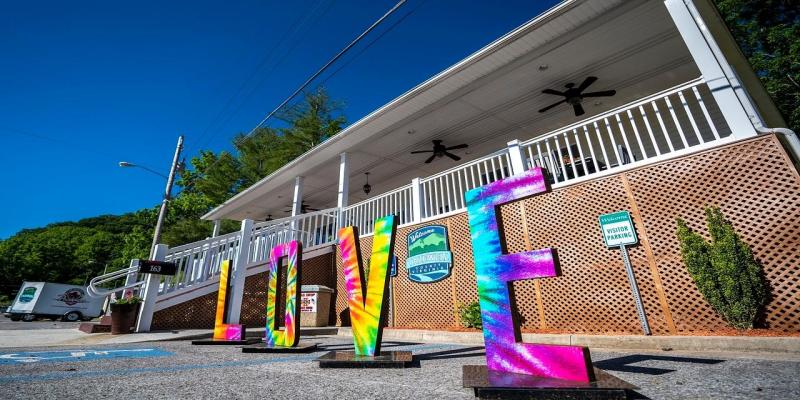 LOVEwork at Tazewell County Visitors Center
In honor of the 50th anniversary of the Virginia is for Lovers slogan, this LOVEwork is designed to reflect 1969 and the Summer of Love. The sign was constructed by the Tazewell County Career and Technical Center with the design applied by Clinch Valley Printing.
Visitors are encouraged to take photos with the LOVEwork and share with loved ones on Facebook at www.Facebook.com/VirginiaisforLovers or on Twitter with the special hashtag #LOVEVA. A complete list of the LOVEwork locations is at www.Virginia.org/LOVE.