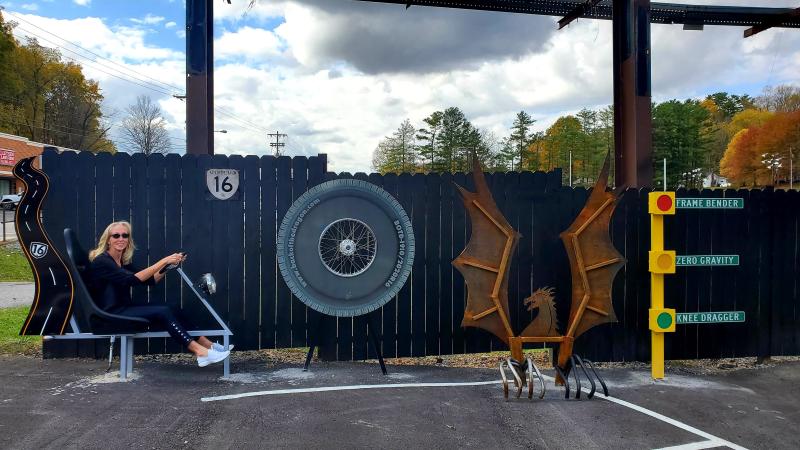 LOVEwork at Back of the Dragon Welcome Center
Back of the Dragon celebrates the opening of a brand new Welcome Center with a meticulously designed LOVEwork, inspired by motorcycles, sports cars and the Back of the Dragon (Route 16). The "L" is an interactive racing seat with a turnable steering wheel; the "O" is a large tire with motorcycle wheel spokes that rotates as the wind blows; the "V" is a fierce dragon welded out of metal with exhaust headers as his claws; and the "E" is a working red light with the names of infamous curves from the road.
The LOVEwork was designed by Jamie Cartwright and Austin Reid Vance, with the fabrication by Vance Graphics, LLC. Clinch Mountain Motor Works provided the motorcycle parts used in this one-of-a-kind piece.
Visitors are encouraged to take photos with the LOVEwork and share with loved ones on Facebook at www.Facebook.com/VirginiaisforLovers or on Twitter with the special hashtag #LOVEVA. A complete list of the LOVEwork locations is at www.Virginia.org/LOVE.