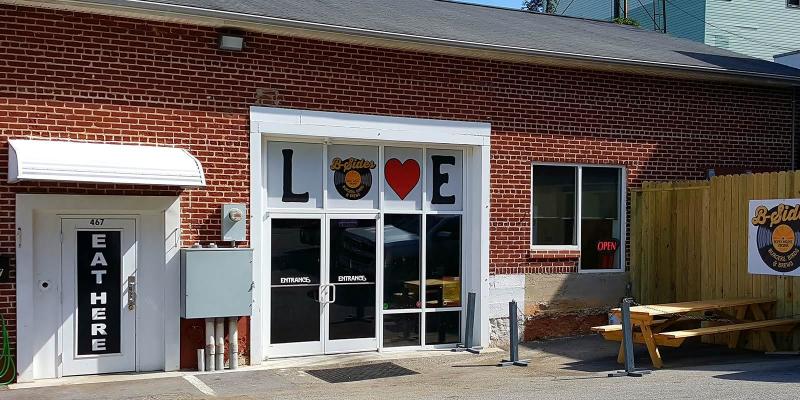 LOVEwork at B-Sides 33
We created our LOVE sign because B-Sides 33 loves our Rocky Mount community! Come take your picture with our LOVE then join us inside for fresh burgers and chicken sandwiches and over 33 craft beers!
Visitors are encouraged to take photos with the LOVEwork and share with loved ones on Facebook at www.Facebook.com/VirginiaisforLovers or on Twitter with the special hashtag #LOVEVA. A complete list of the LOVEwork locations is at www.Virginia.org/LOVE.