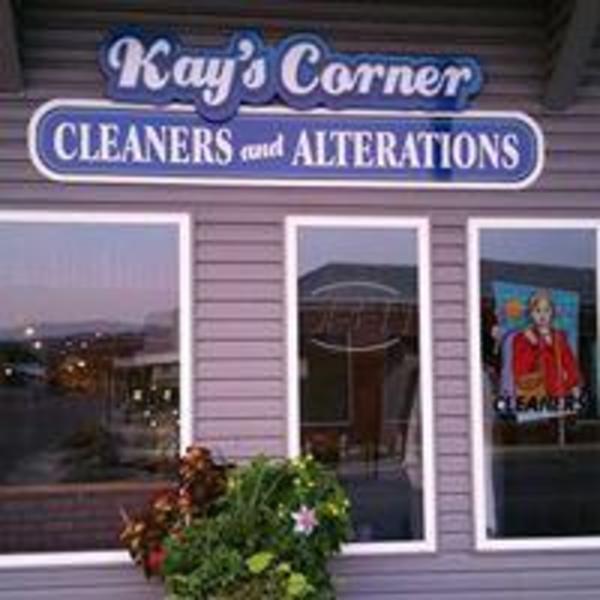 Kay's Corner Cleaners and Alterations – Historic Building
Constructed in 1890, the former Reynold's Restaurant, now known as Kay's Corner, is one of the last remaining frame commercial buildings in Rocky Mount's Central Business District. This historically important building functioned as a restaurant with apartments at the entrance to town at Route 40. It was probably the first commercial structure to be encountered when entering Rocky Mount from the west on Route 40 at the turn-of-the-twentieth-century.
This two-story frame building (composition-wood siding) contains its original storefront, upstairs apartments, and 212 sash windows. An extant full-width second-story porch (the only one in Rocky Mount) is displayed on this building and has been enclosed with siding.
Located on the corner of Warren and Franklin Street next to the former Coca Cola Building (ca. 1920), now known as B-Sides – Burgers, Birds & Brews, the building has been beautifully rehabilitated and continues its commercial use serving the community as Kay's Corner, a dry cleaning and alterations business.
The Reynold's Restaurant/Kay's Corner is listed on the National Register of Historic Places as part of the Rocky Mount Historic District (157-5002).