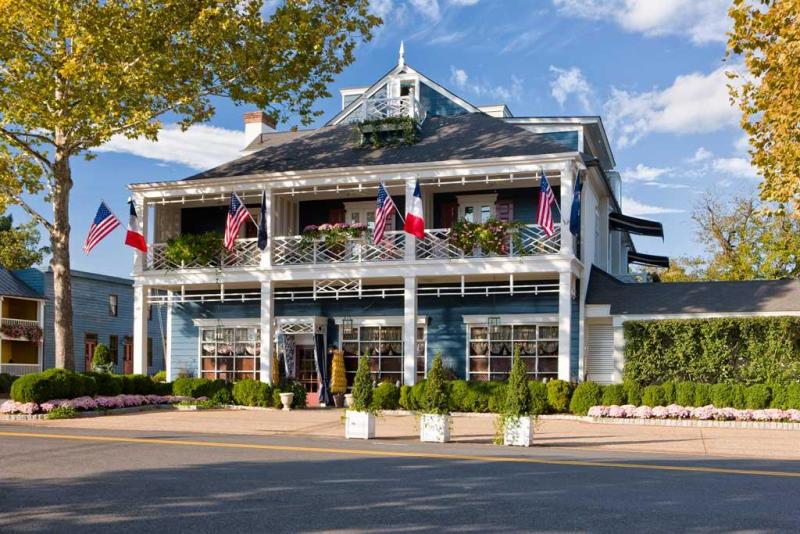 Inn at Little Washington
The Main Inn was originally constructed in 1905 by Edward Thornton and houses a total of 11 accommodations, 7 guestrooms and 5 suites, all named after Culinary Pioneers, with the exception of our most newly renovated suite, Room 6. Inspired by the Ritz Hotel in Paris, and designed by London set designer Joyce Conwy Evans, the suite was created from two smaller rooms and it has two beautiful marble and mahogany bathrooms, a double set of bay windows and a separate sitting room which can be closed off from the bedroom with enormous pocket doors.
The Living Room in the Main Inn is a beautifully cozy room for tea, drinks before dinner, or coffee and dessert afterwards. The Dining Room and Monkey Lounge, both located in the Main Inn provides guests an extraordinary and unique experience while staying at The Inn at Little Washington.