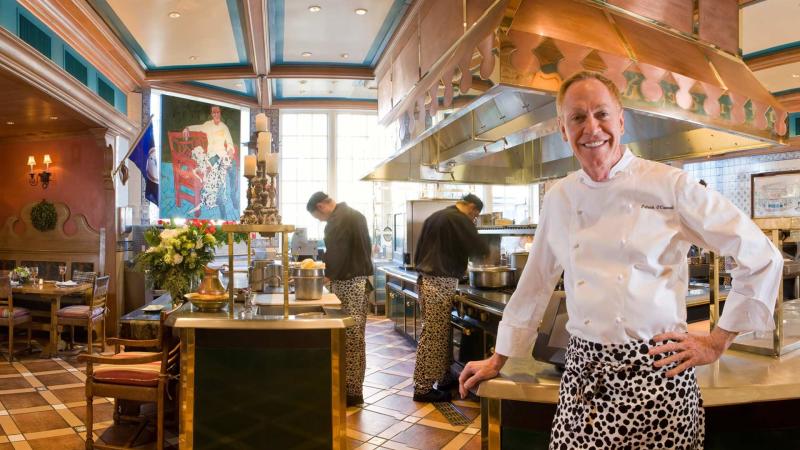 Inn at Little Washington Dining
Dining at The Inn has been likened to a performance with the guest always playing the star role.
The Inn's dining rooms are pure fantasy – a wondrous cocoon of luxury. Rose-colored, silk lampshades float above each table creating a private, romantic world below. The Chef's creations arrive at one of the 30 intimate tables as if served by invisible hands, course after course more dazzling than the last. From the award winning 14,000 bottle wine cellar, which includes the finest offerings from Bordeaux, Burgundy, California and Virginia, the Sommelier plays matchmaker between you, your dinner and the wine.
The late Craig Claiborne of The New York Times called it "the most magnificent inn I've ever seen, in this country or Europe, where I had the most fantastic meal of my life". Patrick's approach to cooking, while paying homage to the lawmakers of Classical French Cuisine, reflects a belief in "the cuisine of today", healthy, eclectic, imaginative, unrestricted by ethnic boundaries and always growing.
in 2018, The Inn is celebrating The First 40 Years with several unforgettable events. Go to theinnat40.com to find out more and to purchase tickets or call 540-675-3800.