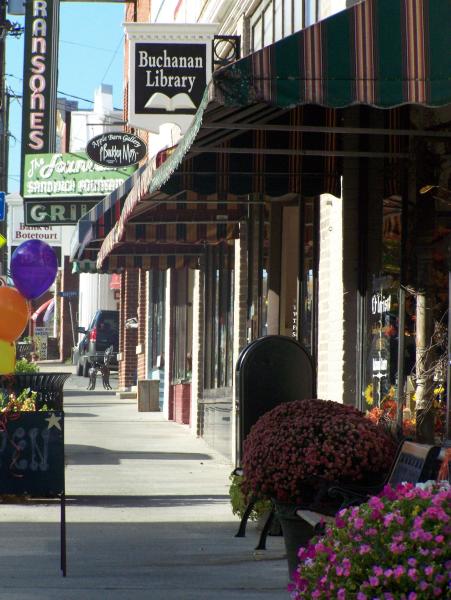 Historic Town of Buchanan
Discover a place where Main Street meets the mountains, downtown Buchanan. Nestled within the steep slopes of the Blue Ridge and Alleghany Mountains, the Town's Main Street straddles the James River.
An important stopping point for travelers since the 1700's, Buchanan offers scenic beauty and an historic setting. Explore more than 200 years of history as you walk our Main Street, paddle the James River, peddle the US Bicentennial Bike Route, hike the Appalachian Trail, cruise the Blue Ridge Parkway or ride the Glen Wilton Horse Trail.
Virginia Civil War Trail markers highlight "Hunter's Raid." Antiques, art, an original soda fountain, a theatre, furniture & home décor, great places to eat more fill Buchanan's historic buildings dating from the early 1800's through the 1950's.
The Town Park highlights remnants of the historic James River & Kanawha Canal surveyed by George Washington while providing a starting point for fishers, canoeist, tubers and kayakers traveling on the award winning Upper James River Blueway.
A full Calendar of Events provides seasonal festivals, concerts throughout the downtown and on the Town Park for visitors to enjoy throughout the year. Bring the entire family to rediscover life in small town America as you remember it.