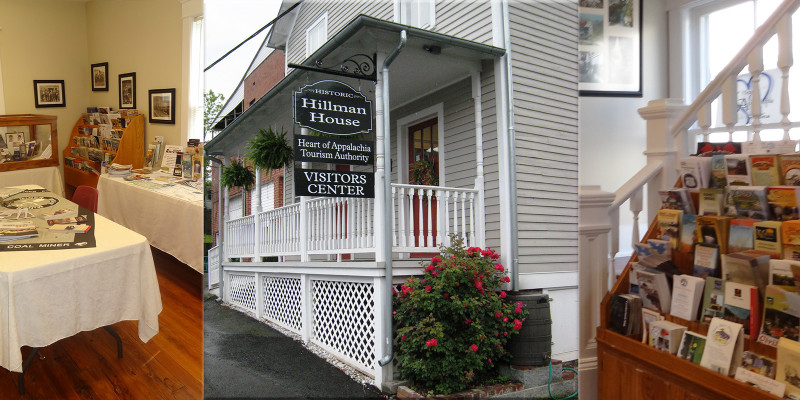 Heart of Appalachia Visitor's Center
The Heart of Appalachia Tourism Authority promotes tourism in the seven coalfield counties of Buchanan, Dickenson, Lee, Russell, Scott, Tazewell, Wise, and the city of Norton. Comprehensive visitor information available by phone, mail or by visiting in person. The area encompasses over 90,000 acres of forest land, three state parks, the nation's largest national historical park, and an interstate park. Abundant outdoor recreation opportunities. Conveniently located in the Heart of the region, Downtown St. Paul, with easy access in town to the scenic Clinch River, Wetlands Estonoa, Sugar Hill Loop, Bluebell Island, Oxbow Lake and Mountain View OHV Trailhead. 
We are the driving force behind the Virginia Coal Heritage Trail, Appalachian Backroads Scenic Motorcycle Trails, Fish To Your Heart's Content Trail and supporters of the Crooked Road, Round The Mountain Artisan Trails, Heartwood, and more. Visit the Heart of Appalachia Visitor's Center then enjoy your stay in our slice of the Appalachian Mountains, Clinch River Valley and then some from Pocahontas to Burke's Garden, to the Daniel Boone Trail and Cumberland Gap! We have it all.