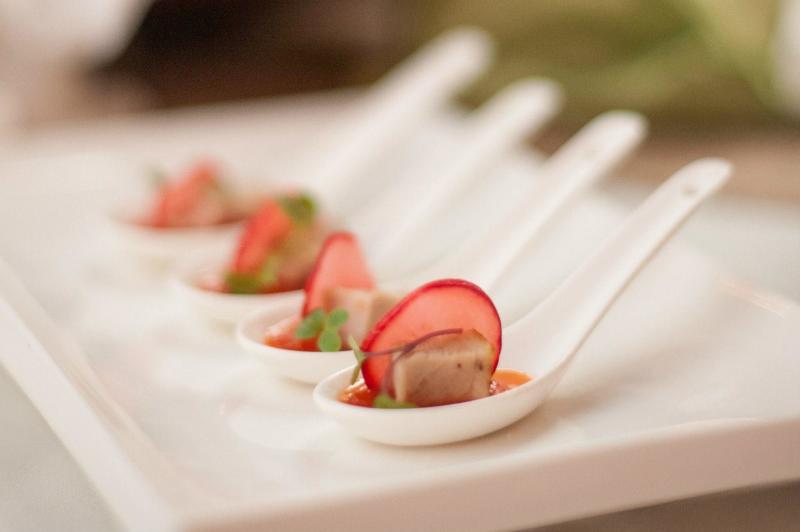 HazelBea Catering
HazelBea catering began out of the desire to cook Appalachian cuisine and the need for a local catering presence in the New River and Roanoke Valleys. Dedicated to the field-to-fork philosophy, HazelBea brings the bounty of the valley to a table in your town.
We have adopted a dialogue-driven menu writing process. This allows us to get to know you and exactly what you want for your event. Each menu we write is different and is brimming with your personality and our flavors.
Our food is innovative with a deliciously fresh take on Appalachian cuisine with Native American, German, French, and Low Country influences. We have partnered with local farmers to help create seasonal menus that shape each occasion. From menu writing to event planning, our team is passionate about our craft and we will help you with all the details to execute an unforgettable experience.
HazelBea Catering is located in Christiansburg, VA. We service both the New River Valley and the Roanoke Valley and will travel up to two hours outside of these locations. We welcome the opportunity to meet you and to bring your culinary visions to life.