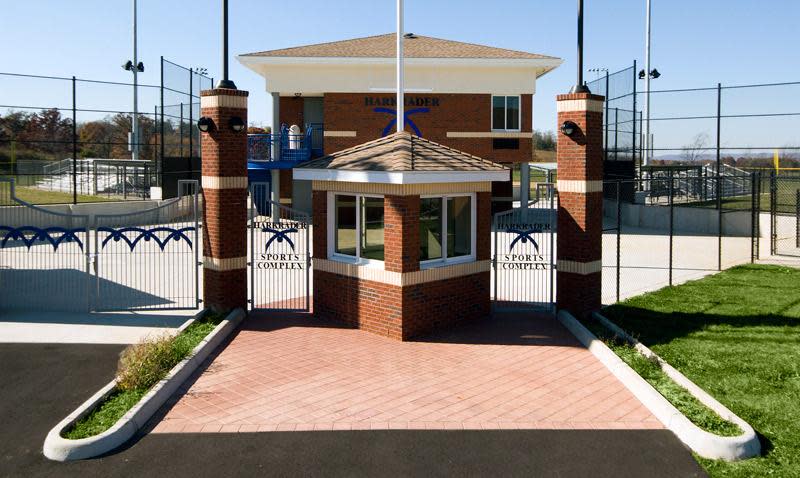 Harkrader Sports Complex
Harkrader Sports Complex opened in 2006 and is located behind the Christiansburg Middle School. The complex has three lighted, multipurpose fields, two of which have 300 foot dimensions and are used for tournament play.
A central tower houses a concession stand and restrooms on the main level. The upper part of the tower has an umpire room, office, and room for scorekeepers, scoreboard operators, media, and staff. There is also a walking path, tennis and basketball courts, picnic tables, and two playground areas.
Harkrader Sports Complex is heavily used from spring to fall and is often the host site for local baseball tournaments. Harkrader Sports Complex has hosted the Dixie Boys World Series in 2010 and 2012. Harkrader was also the host of the 2013 USSSA Baseball World Series. The Harkrader Sports Complex and the Town of Christiansburg is expected to be the host of the 2014 Nations Baseball World Series and the 2014 USSSA Baseball World Series.
[visitswva_featured type="attractions"]