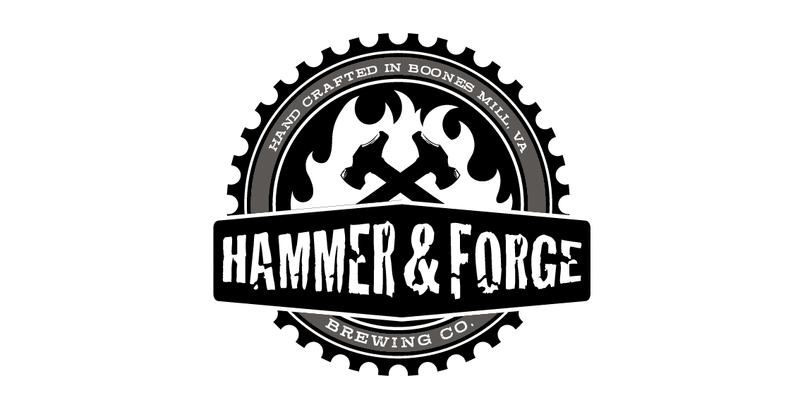 Hammer & Forge Brewing Company
Hammer & Forge Brewing Company exists as a celebration of the hard workers in every industry! We brew each beer to honor the dedication of everyday hard working people; individuals who see each new day as an opportunity to improve themselves and the world around them.
Our modern brewery features a sleek industrial designed tap room. You'll find a great selection of up to 10 small batch brews and seasonal selections on tap, including house-made IPAs, a Russian imperial stout, American amber, and Irish red ale. On Fridays nights, we feature live music from local and regional bands. Check out our Facebook page for the monthly lineup.
Located in the heart of Boones Mill (off Route 220), we're the first brewery in town and Franklin County's newest. Come discover the stunning natural beauty of Southwest Virginia, and enjoy something more than a simple getaway…
Tap room hours:
Thu. 5-10 pm
Fri. 4-10 pm
Sat. 1-10 pm
Sun. 1-9 pm