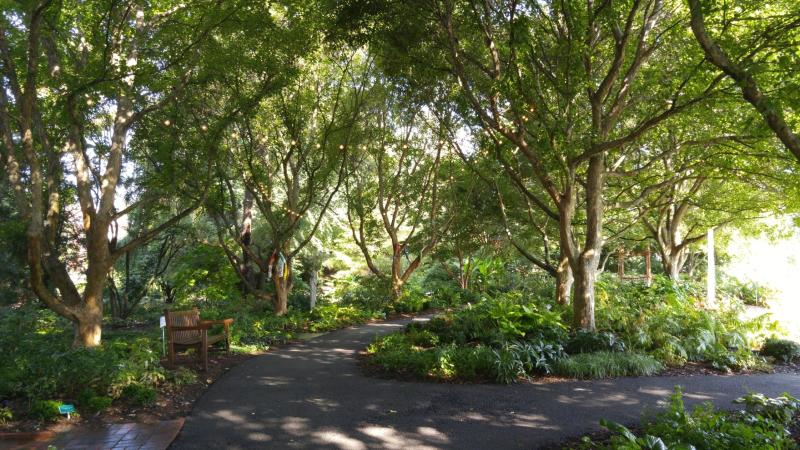 Hahn Horticulture Garden
The Hahn Horticulture Garden encompasses nearly six acres of teaching and display gardens on the campus of Virginia Tech in Blacksburg, Virginia. Established in 1984 by Horticulture faculty, the garden serves undergraduate students and the local community as a learning resource for plant material, landscaping concepts, and environmental awareness.
Our garden features perennial borders, water gardens, shade gardens, a meadow garden, and the Peggy Lee Hahn Garden Pavilion (and plants, of course. Lots of plants.) Visit us in all seasons – to relax, enjoy, learn, and grow!
Free & open to the public. This garden is a trail site on the Montgomery County Artisan Trail and a member of 'Round the Mountain Artisan Network.