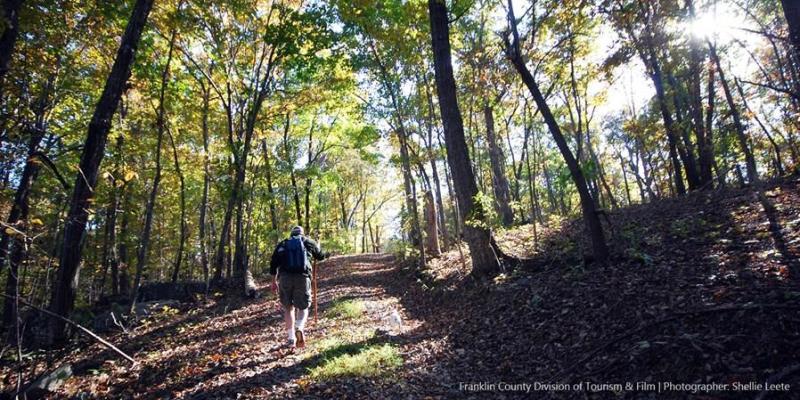 Grassy Hill Natural Area Preserve Hiking Trails
Hikers can trek up to 6.6 miles on the Grassy Hill Hiking Trail System that starts at the base in Rocky Mount, Va., and climbs to the ridge line with two trail loops along the ridge top and side slopes. Most of the trail system is in the Grassy Hill Natural Area Preserve, a 1,295-acre site owned and managed by the Virginia Department of Conservation and Recreation. Nearly three miles of Grassy Hill that forms the northern backdrop of rocky mount are protected in the preserve.
Compatible uses for the preserve include hiking, nature study and photography. Horseback riding, off-road vehicles, bikes and collecting plants, animals and rocks are prohibited.
Rules on the Grassy Hill Trail include:
Stay on the designated trails
Foot traffic only (no bikes, horses or motor vehicles allowed)
Pack all litter and garbage out with you
Fires, camping, and alcoholic beverages are prohibited
Pets are permitted but must be kept on a leash.
Removal, collection or destruction of plants, animals, and minerals are prohibited.